19 Nov 2023 at 05:15
If the higher health insurance premium hurts you too much, you can save by opting for a higher deductible. This allows you to save 15 to 20 euros per month. But that increase is, as the word suggests, not without risks.
Since 2016, the deductible for your health insurance has been 385 euros. This means that you have to pay the first 385 euros in healthcare costs that are reimbursed by basic insurance yourself. Exceptions to this are consultations with the GP. Care for children who are co-insured is also not covered by the deductible.
If you dare to take on some additional deductible, you can receive a premium discount for this. Many health insurers have the option to voluntarily increase the deductible by 100, 200 or 500 euros.
"The amount of the discount varies," says Bas Knopperts of comparison site Independer. "The discount for an additional 500 euros deductible amounts to a maximum of 20 euros per month and therefore 240 euros per year."
Depending on how much healthcare costs you incur, it is worth increasing your deductible. Before New Year's Eve, you must therefore estimate whether your healthcare costs will be higher than 600 euros next year (the mandatory deductible plus the discount). If you incur more healthcare costs, a higher deductible will only cost you more.
According to Knopperts, the discount you receive in exchange for an extra deductible has decreased somewhat in recent years. "In the past, a maximum deductible was an advantageous choice, as long as you used up that deductible of 885 euros once every two years. In recent years, it has become slightly less advantageous."
The largest number of people opted for a higher deductible
Saving consumers are increasingly opting for this higher deductible. For the year 2023, 13.3 percent of insured people have an increased deductible, a record. Independer sees many switching and therefore price-conscious consumers. "Last year, 36 percent opted for an increased deductible," says Knopperts.
Figures from health insurers show that only 9 percent of people who have increased their deductible to 885 euros also use this full amount. And another 7 percent reach 385 euros in healthcare costs. The choice to increase the deductible is mainly made by healthy young people who incur few healthcare costs. Among people who do not increase their deductible, almost half (49 percent) use the entire deductible.
It remains a guess whether it is beneficial
It remains difficult to estimate whether increasing the deductible is an advantageous choice. Unless you have a chronic condition, you often do not know exactly how much healthcare costs you will incur. Furthermore, it can be useful if, in case you do spend the 885 euros, you also have this amount set aside.
Knopperts: "If you cannot pay the deductible all at once, health insurers are willing to offer payment arrangements. But with an increased deductible, they may be less lenient."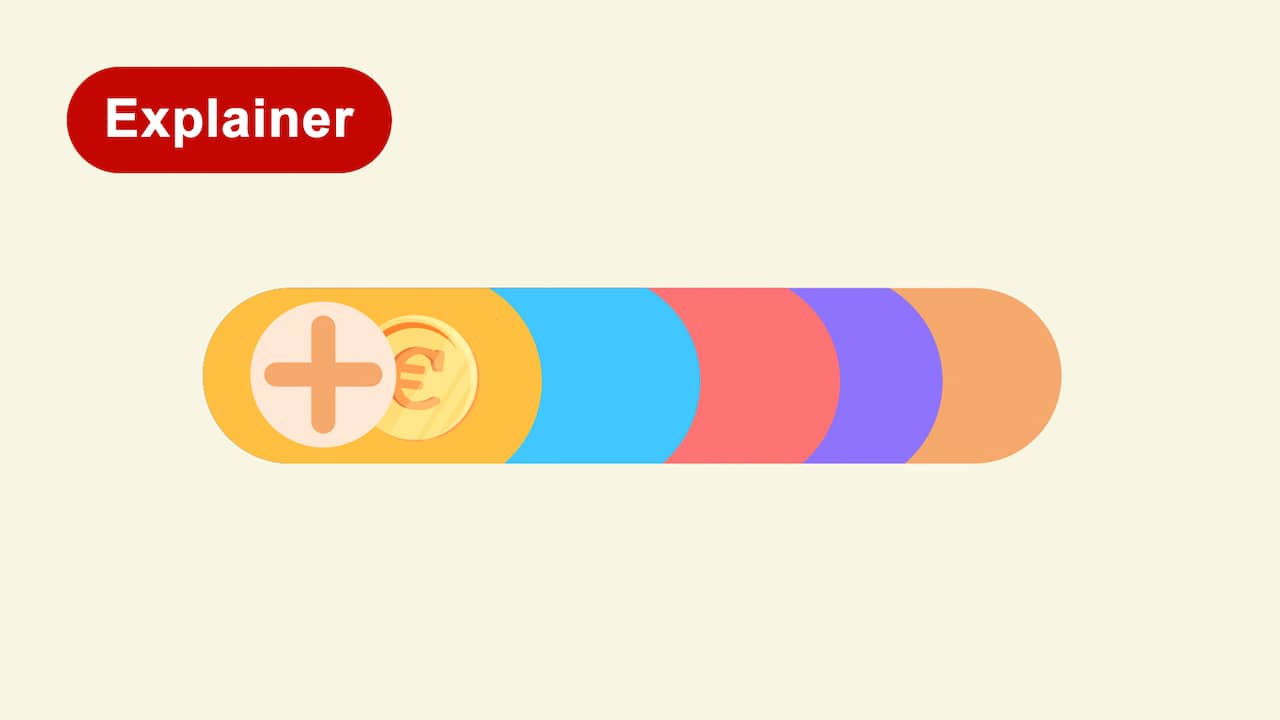 1:25Play button
Healthcare premiums higher again: this is how the price is structured
---
---