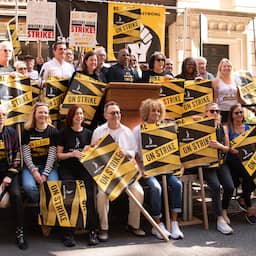 The American actors' union SAG-AFTRA will continue negotiations with representatives of the Hollywood studios and streaming services on Wednesday. Both parties announced this in a joint statement after the first talks were completed on Monday.
Monday's negotiations were the first between the parties since the actors left their jobs. Discussions between the actors' union and the Alliance of Motion Picture and Television Producers (AMPTP) were "cordial" and "helpful," a source told Deadline.
The strike by SAG-AFTRA members began in mid-July. The script writers of the WGA union had already stopped working. The scriptwriters reached an agreement with the studio bosses last week.
It may take some time before the actors' union also concludes an agreement. "Everyone wants to make a deal, but it's going to take three or four weeks," a source told Deadline.
The entertainment website further writes that there will be no talks on Tuesday, so that both parties have time to process what was discussed on Monday.
SAG-AFTRA is still calling on members to strike. "One day longer, one day stronger," says an appeal on X.
---
---