Did you also enjoy the Dutch thriller series? The Golden Hour (2022– ) on Netflix and are you now looking for something similar to keep you entertained? With our series tips you will be completely involved in a new story in no time. In the list below you will find 5 similar thriller series that are now on Netflix and perfect for fans of The Golden Hour.
Useful Netflix pages:
5 13 Commandments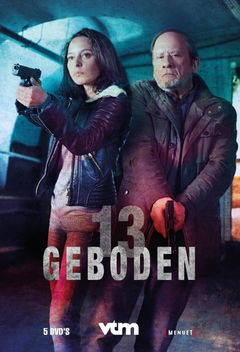 7.0 Watch on Netflix • Someone who calls himself Moses commits crime after crime inspired by one of the Ten Commandments. He wants to wake up society and make it think about norms and values.
A police inspector and his ambitious partner become involved in an impossible hunt for a criminal who wants to restore long-forgotten norms and values ​​through his crimes. He goes back to the 10 commandments and punishes society. Despite his ruthlessness, he is becoming increasingly popular? Will the police manage to catch him?
4 The body on fire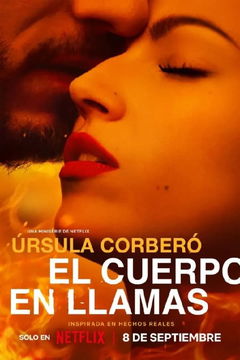 6.7
The Burning Body (2023)
Watch on Netflix • In May 2017, a man's charred body is found in a car. The discovery quickly attracts the public's attention, especially when the investigation exposes a network of toxic relationships and violence.
The series starts in May 2017, when the charred remains of police officer Pedro (José Manuel Poga) are found in a burnt-out car at the Foix reservoir (Barcelona). When the investigation uncovers a network of toxic relationships, cheating and sexual scandals, the case draws the attention of the general public. Two fellow police officers appear to be involved: Pedro's partner Rosa (Úrsula Corberó) and her ex-boyfriend Albert (Quim Gutiérrez)
3 Undercover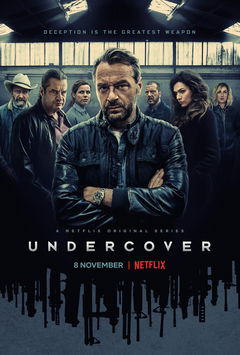 7.8 Watch on Netflix • One of the largest XTC producers in the world, Ferry Bouman, has a nice life in his villa on a camping site on the border of Belgium and the Netherlands.
Ferry Bouman is one of the largest XTC producers in the world and has a nice life in his villa on a camping site on the border of Belgium and the Netherlands. However, his comfortable existence comes under attack when two undercover agents enter Bouman's territory and try to infiltrate his life to take down his network.
2 Over Water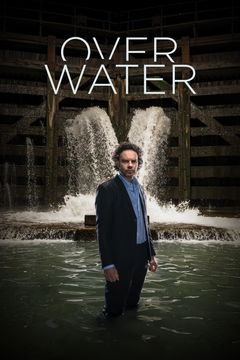 6.7 Watch on Netflix • Former TV star John Beckers is given a very last chance by his wife Marjan and their two children to get his life back on track.
The two friends Tully and Kate know each other through thick and thin. For thirty years they have shared everything with each other, from the ups to the downs. Yet they both went in completely different directions in their lives; one chose fame and fortune, and the other chose her marriage and motherhood.
1 Fenix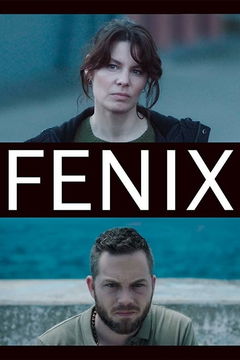 6.8 Watch on Netflix • A detective and the son of a criminal family return home for family business, but become embroiled in a drug feud in the Brabant underworld.
Behind the quiet Brabant life lies a dark world of well-organized drug crime. Jara and Rens discover this when they return to their native province after a long time. She wants to clear her father's name, he wants to distance himself from his criminal family – but they both become terribly entangled in the web of the upper and underworld, the boundaries of which are becoming increasingly blurred…
Is there nothing here for you? Also check out the best series on Netflix via: Best series on Netflix or view our Top 20 best historical series on Netflix. For a complete overview of new films and series on Netflix, visit our New on Netflix page.
Image: Still 'The Golden Hour' via TMDb
---