Oct 3, 2023 at 8:55 PM Update: 4 minutes ago
Denzel Dumfries again proved to be of great value to Internazionale on Tuesday. The Dutch full-back played a leading role in the winning goal in the Champions League match against Benfica. Sheraldo Becker saw a dream evening thwarted with Union Berlin.
Dumfries reached the back line fifteen minutes after half-time and handed the ball on a silver platter to Marcus Thuram. The French attacker easily scored the 1-0, which also turned out to be the final score.
The decisive assist fits in with the upward trend in which Dumfries' career has been on for some time. The 27-year-old Rotterdammer is not only an indispensable link in the Dutch team, but also plays a leading role in Milan. In six Serie A matches this season, he scored twice and provided two assists.
Inter now has four points from two games and shares the lead in Group B with Real Sociedad, which won 0-2 at Red Bull Salzburg earlier in the evening. Benfica is at the bottom with zero points.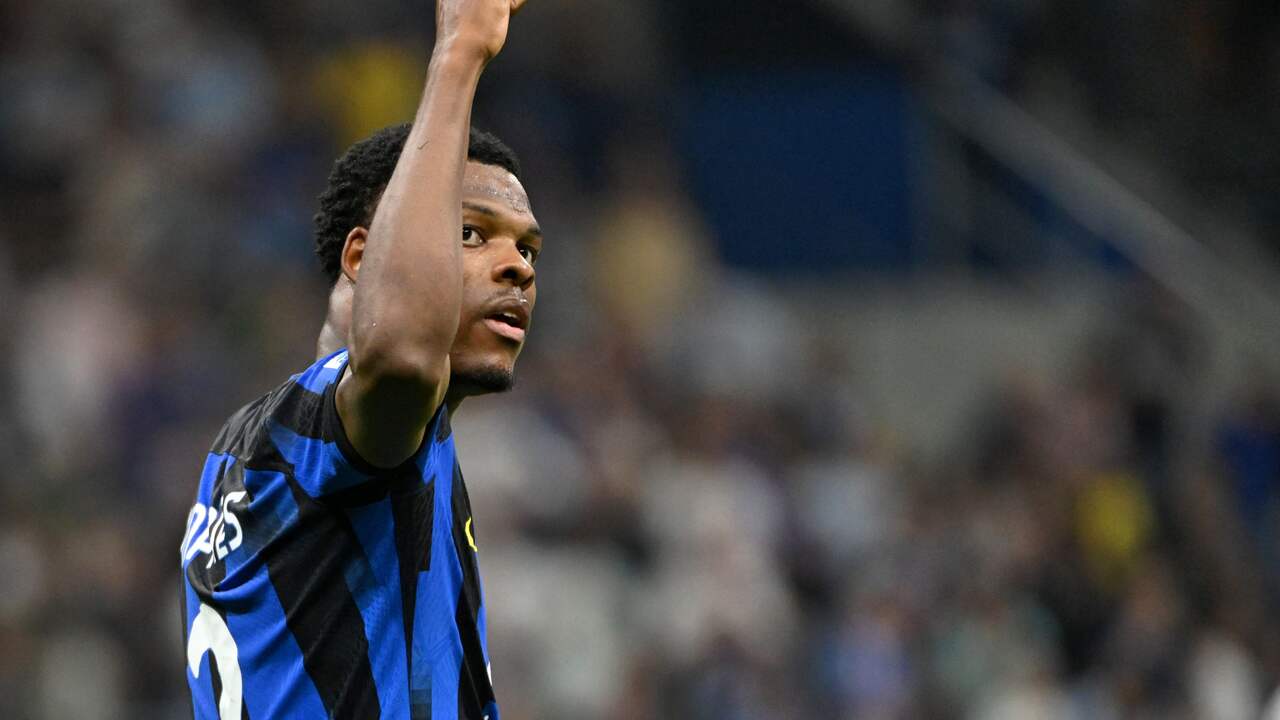 1:14Play button
Beautiful assist from Dumfries on Thuram
Two Becker goals do not help Union in group C
Becker gave Union Berlin the lead after half an hour in the home match against Braga. It was the first Champions League goal of his career. A few minutes later the six-time Surinamese international scored again with a nice shot into the top corner.
Then Becker was taken out of his dream. Sikou Niakaté scored the tying goal, after which former PSV player Bruma made it 2-2 with a brilliant bang. In the fourth minute of injury time, André Castro even scored to make it 2-3, leaving Union Berlin empty-handed.
Later in the evening, Napoli and Real Madrid spoiled the spectators in Stadio Diego Armando Maradona: 2-3. An own goal by goalkeeper Alex Meret gave the Madrid team the victory. Real Madrid are in the lead with six points, while Union Berlin are at the bottom with zero points.
1:32Play button
Becker scores his first Champions League goal
Image: AP
Read more about:
Champions LeagueVoetbal
---
---