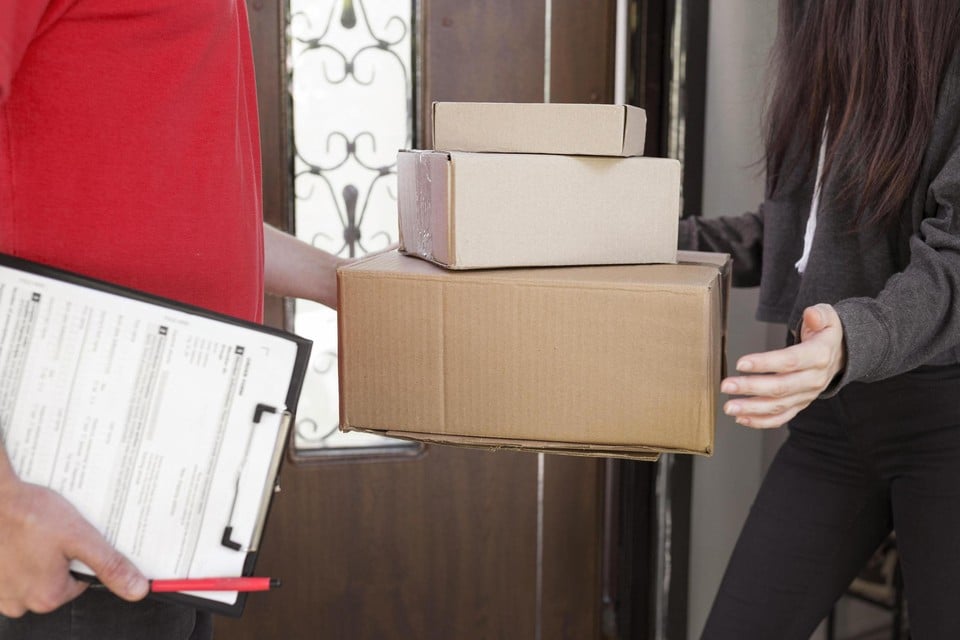 A new tool will show consumers the impact on the environment and society of the parcel they have ordered online. And what the most sustainable delivery option is.
Source: BELGA
Today at 05:40
The new calculation tool – Smartdrop – was developed by trade federation Comeos, in collaboration with VUB research group Mobilise. Smartdrop maps the impact of deliveries of parcels ordered online. Consider, for example, additional traffic jams, CO₂ emissions or noise pollution.
The impact of e-commerce on society is already significant. Approximately one million parcels ordered online are delivered every day in our country alone, accounting for an estimated annual cost to society of 188 million euros, VUB Mobilise calculates.
However, this impact can be reduced by choosing the most sustainable delivery option. This could, for example, be a collection point, the store itself, work or at home. "By being smarter with our delivery methods, we can significantly reduce the impact," says Professor Koen Mommens of VUB Mobilise. Choosing the most sustainable option can reduce the impact on society by 21 percent.
In concrete terms, Smartdrop shows traders which delivery option between the distribution center and the consumer is the most sustainable. The final decision lies with the consumer. Comeos expects that the first applications will be available on Belgian web shops at the end of this year.
Government money
Minister of Post Petra De Sutter (Green) allocated money for the development of the tool. There is a demand for that, it sounds. After all, sixty percent of Belgians want to receive parcels at home in a sustainable way. "We help them. Customers of participating stores will soon see whether it is more sustainable to have something delivered at home or to a parcel point, for example. It is of course the intention that other stores will also offer the system for their e-shopping customers," said the minister. Moreover, the tool can also sharpen the awareness of those who are not concerned with environmental friendliness and online ordering.
---
---