Oct 3, 2023 at 9:26 PM Update: 2 minutes ago
At least 21 people have been killed in a bus accident in Mestre near Venice. The bus drove off a viaduct, writes the Italian newspaper La Repubblica. The vehicle ended up next to the track. A major fire broke out after the accident.
According to Mayor Luigi Brugnaro, it is a coach from bus company La Linea. The bus was used to transport people from a campsite to Venice. Previously it was thought that it was a normal scheduled bus with people coming from work and going home.
According to Italian media, the vehicle crashed through a guardrail and then fell 10 meters.
It is not yet known how this could have happened. It is also not yet clear how many passengers were on the bus. Two children are among the 21 dead. Twelve people were injured. People are still missing.
The police, fire brigade and several ambulances are present. The bus ran on methane. This may have played a role in the fire that started after the accident.
Mestre is the part of the municipality of Venice that is on the mainland. It is connected to the center of Venice by road and railway. The railway line is out of use until further notice due to the bus accident.
Prime Minister Giorgia Meloni has now expressed her condolences to the victims and their relatives, also on behalf of the government. "I am in contact with Minister of the Interior Matteo Piantedosi and Mayor Brugnaro. I am following the situation closely," said Meloni.
Piantedosi has warned that the death toll could rise further.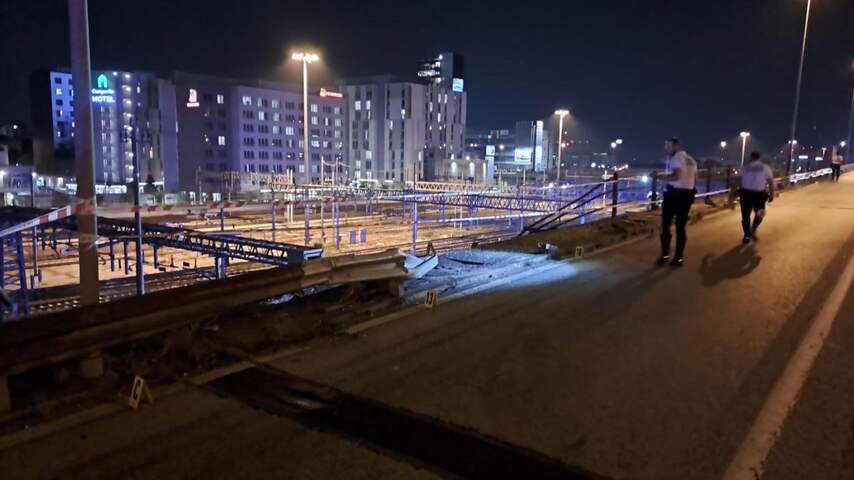 The damaged guardrail on the viaduct. Photo: ANP Photo
---
---