Netflix will soon release the special new war series All the Light We Cannot See (2023). The story is based on the Pulitzer Prize-winning novel of the same name by Anthony Doerr. Netflix just shared the long-awaited trailer for the series created by Peaky Blinders creator Steven Knight, among others.
Illegal radio broadcast
The series tells the story of Marie-Laure, a blind French girl, and her father, Daniel LeBlanc, who flee German-occupied Paris with a legendary diamond to prevent it from falling into the hands of the Nazis. On the run from a ruthless Gestapo officer who wants the diamond for his own selfish purposes, Marie-Laure and Daniel find a hideout in St. Marlo. They stay with a reclusive uncle who broadcasts clandestine radio as part of the resistance.
But here in this once idyllic coastal city, Marie-Laure's path also collides inexorably with the most unlikely kindred spirit: Werner, a brilliant teenager employed by the Hitler regime to track down illegal broadcasts. Together they share a secret bond that will become a beacon of light guiding them through the harrowing backdrop of World War II.
Well-known makers & cast
The series is written by Steven Knight and Shawn Levy, who is known for Stranger Things (2016– ), directed the series. They worked with producer Dan Levine previously Arrival (2016) in The Adam Project (2022) produced. The series has some big actors in the cast including Marvel actor Mark Ruffalo and House star Hugh Laurie. Also Louis Hofmann (Dark (2017–2020)) and newcomer Aria Mia Loberti can be seen in the series.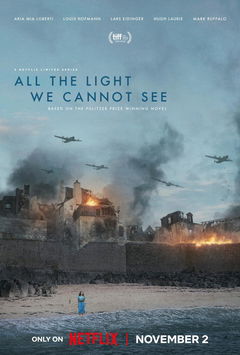 All the Light We Cannot See (2023)
Watch on Netflix • Blind Marie-Laure and her father, a curator, live next to the Natural History Museum in Paris. When the Nazis occupy the city, they flee to Saint-Malo with a valuable treasure from the museum.
All the Light We Cannot See consists of four episodes and is released 2 november on Netflix.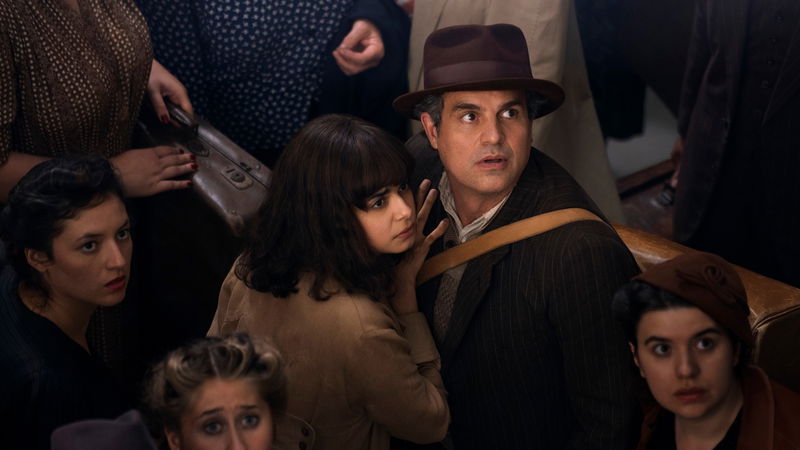 Image via Timea Saghy/Netflix.
Beeld: Still 'All the Light We Cannot See' via Doane Gregory/Netflix
Text: Netflix
---