By our entertainment editors
Sep 30, 2023 at 5:08 AM Update: 25 minutes ago
A friendly presenter on the right and a grumbling scientist on the left. Philip Freriks and Maarten van Rossem have been the golden duo of The Smartest Person since 2012. Will the game show remain as popular without the two regular faces?
It will still take more than a year, but the discussion has already started. Who will succeed Van Rossem on The Smartest Person?
Herman van der Zandt has already been brought in as presenter, but his sidekick must also come from a good background.
"The most important thing is that there is chemistry," says ratings expert Tina Nijkamp to NU.nl. "There is no doubt in my mind that Herman will do fantastic. But that click needs to be carefully considered. There is a lot at stake."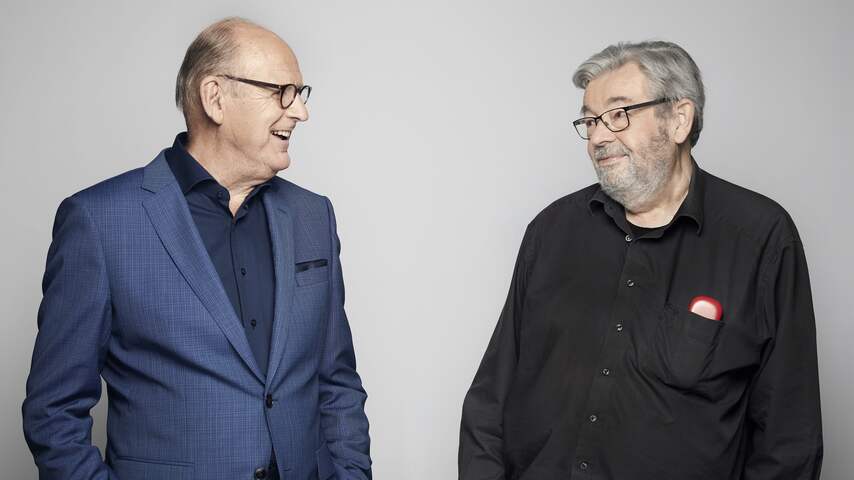 Philip Freriks and Maarten van Rossem put The smartest person on the map in the Netherlands. Photo: Manon van der Zwaal / Kro-Ncrv
'Hope not that a comedian will be cast'
The smartest person is more than just the format, Nijkamp explains. "Linda de Mol and Martijn Krabbé tried it before, but their editions both failed. Maarten and Philip have really put this program on the map. I hope that a comedian will not be portrayed, as in the Flemish version. Just that serious thing, I enjoy working much more with a bit of self-reflection."
Daphne van Rossum, television reporter at De Telegraaf, agrees. "I often find comedians in television formats much less funny. Someone like Maarten is completely unique. I can really laugh at him. I think you need another authentic grouch. But I find it difficult to think of someone who is in the same way you can hang in an armchair, haha."
"I think I'll go for Johan Derksen," says Van Rossum. "The grouch par excellence, the person you love to hate. Yes, I can totally see him in that role. Today Inside will never let him go, but The Smartest Person is recorded in advance. So in principle it is possible."
Nijkamp thinks Jan Mulder is a good candidate. "He also has that lightness. He can be very firm, but does not always have to measure up to others. There is a difference between a grouch who can put himself into perspective and someone who is against everything. I think that works less well. "
5:14Play button
Maarten van Rossem's highlights in The Smartest Person
'Youp van 't Hek could appeal to people'
"I have the feeling that they will watch the Belgian version after all," says Nijkamp. "In that case, I certainly hope that they do not end up with Marc-Marie Huijbregts or Jan Jaap van der Wal. I think they are too 'niche', not broad enough. Youp van 't Hek would then appeal to more people."
"Even with new faces, I think it has a good chance of success," Van Rossum adds. "People just like the game and Herman van der Zandt is a good choice anyway. But in terms of participants they can still make a difference. In the last season that dropped a bit to the C-ranking. While they can get everyone ."
At NUjij it is now raining ideas for a new jury chairman. Comedians such as Paulien Cornelisse, André van Duin and Herman Finkers are mentioned, or popular scientists such as Erik Scherder, Diederik Jekel and Midas Dekkers. User _bbdefa_aa suggests the idea of ​​rotating, or working with two judges. "This way you can also experiment a bit with what the audience likes."
NUjij'er The_Cross deliberately does not mention names. "Maarten is irreplaceable for me," the user writes. "A great man, who has both feet on the ground and has humorous answers. I'm glad I attended one of the last episodes."
---
---