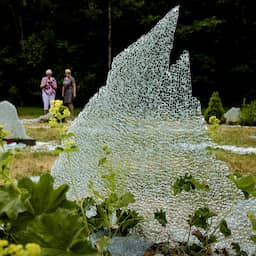 The monument for cancer patients in the Koningin Wilhelminabos in Dronten will be rebuilt in March next year. Vandals broke almost all the glass panes of the memorial in June.
The monument will be restored as much as possible to its original state, KWF Cancer Control said on Friday. During the work, the memorial site cannot be visited for a week.
In the night of June 18 to 19, 65 glass plates of the monument were destroyed. The panels contained names of people who died of cancer. The organization was "tremendously shocked" by the destruction and filed a report.
After the destruction, relatives of cancer patients set up a fundraising campaign. They raised the necessary money for the repair work in just a few days.
---
---