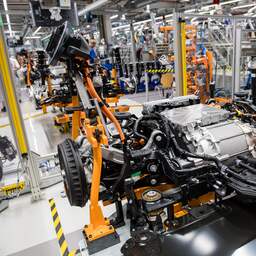 By our economics editors
Sep 28, 2023 at 7:56 AM Update: 3 minutes ago
Due to a major IT failure, a number of Volkswagen factories in Germany came to a standstill from Wednesday evening. Production can start again on Thursday morning, the company said
Due to the disruption in data traffic, car production stopped in Wolfsburg, Emden, Zwickau and Osnabrück. Parts factories in Kassel, Braunschweig and Salzgitter were also affected by the outage.
Following on from those factories, it appears that factories of the Audi subsidiary were also affected, including in the American town of Chattanooga.
It is still unclear to Volkswagen what the cause of the major malfunction is. The company has no indications that there was a cyber attack.
"The IT infrastructure problems in Volkswagen's network were resolved during the night and the network is functioning stably again," Volkswagen said in a statement on Thursday morning.
Beeld: Getty Images
Read more about:
VolkswagenEconomy
---
---