By our economics editors
Sep 28, 2023 at 3:20 PM Update: 6 minutes ago
The East Brabant court has declared Vacansoleil bankrupt, the travel organization reports. The bankruptcy follows the deferment of payment, which the company applied for on Tuesday. According to Vacansoleil, it is working on a solution for customers who are currently or are still going on holiday.
Most customers can claim compensation from the Travel Guarantee Fund Foundation (SGR), Vacansoleil reports.
The company got into trouble because it said it had built up a large debt burden in the past. After the outbreak of the corona pandemic, sales of camping holidays collapsed and the company had to raise additional financing.
Now that interest rates have risen sharply, that mountain of debt has become unsustainable. High inflation also caused difficulties for Vacansoleil.
Get notified of new stories Stay informed with notifications
A lot of interest in a restart
The judge has appointed Ben Arends and Lodewijk Hox as curators. "We notice that there is a lot of interest in the company and the market it serves," says Hox.
"In addition to the attention for employees and customers, we focus our attention on a possible restart. Without forgetting the importance of the creditors, because they also deserve our attention."
Vacansoleil employs three hundred people.
27 Sep 2023 at 16:10
Vacansoleil calls holidaymakers at the campsite about deferment of payment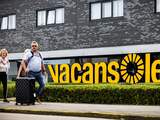 Sep 26, 2023 at 2:33 pm
Vacansoleil can no longer bear its debts and is requesting a deferment of payment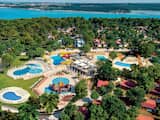 Image: ANP
Read more about:
Economiefaillissement
---
---