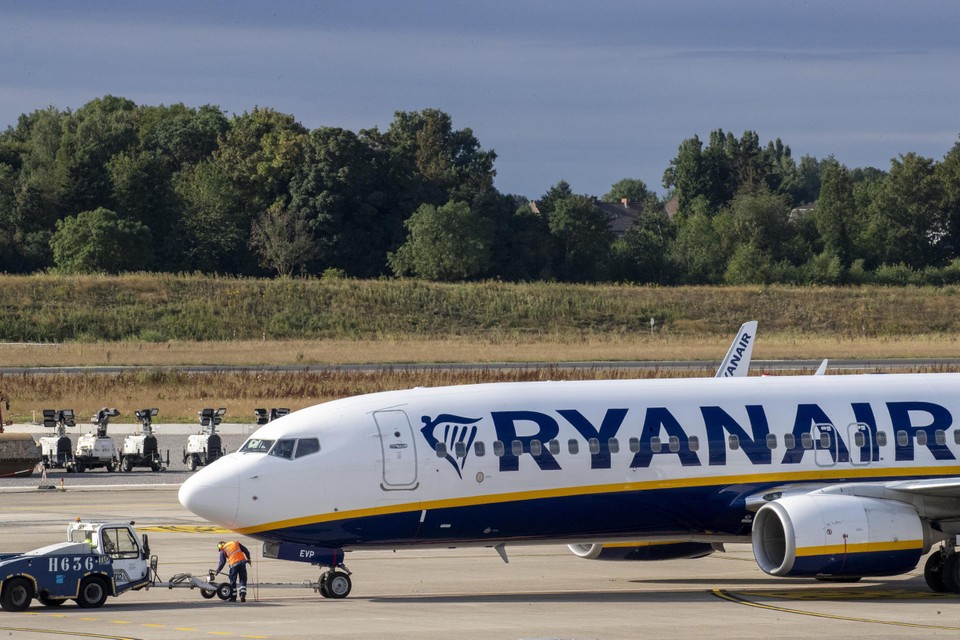 The Irish airline Ryanair has to cancel a series of flights during the coming winter season. This is due to delays in the delivery of new aircraft by the American aircraft manufacturer Boeing. Among other things, three fewer aircraft than planned will be stationed at Charleroi airport, Ryanair announced on Thursday.
A few weeks ago, Ryanair CEO Michael O'Leary announced that two additional aircraft would be stationed in Charleroi during the winter. That would make a total of seventeen. But on Thursday Ryanair announced that three aircraft will have to be removed from Charleroi. The Hainaut airport is not the only one affected: Dublin (Ireland) loses two aircraft, a total of five disappear from various Italian airports, and Ryanair is also withdrawing aircraft from East Midlands (England), Porto (Portugal) and Cologne (Germany).
Ryanair says there is no other way. The company expected to receive 27 aircraft from Boeing between September and December, but that will only be 14. There are production delays at supplier Spirit Fuselage in Wichita and at Boeing itself in Seattle.
Passengers will be notified
"Ryanair apologizes for the unavoidable consequences for the winter flight schedule," the low-cost airline said in a press release. Flights will have to be canceled from the end of October, but Ryanair has not said how many flights will be affected. The passengers involved would be informed in the coming days. They will be able to choose a rebooking or a refund.
The company emphasizes that it does not have spare aircraft available during the winter, because planned maintenance must also take place for the more than 550 aircraft in the fleet. It is in talks with Boeing to increase deliveries in the first months of 2024, so that it could start the summer season with "all 57 new Boeing 737 aircraft ordered".
---
---