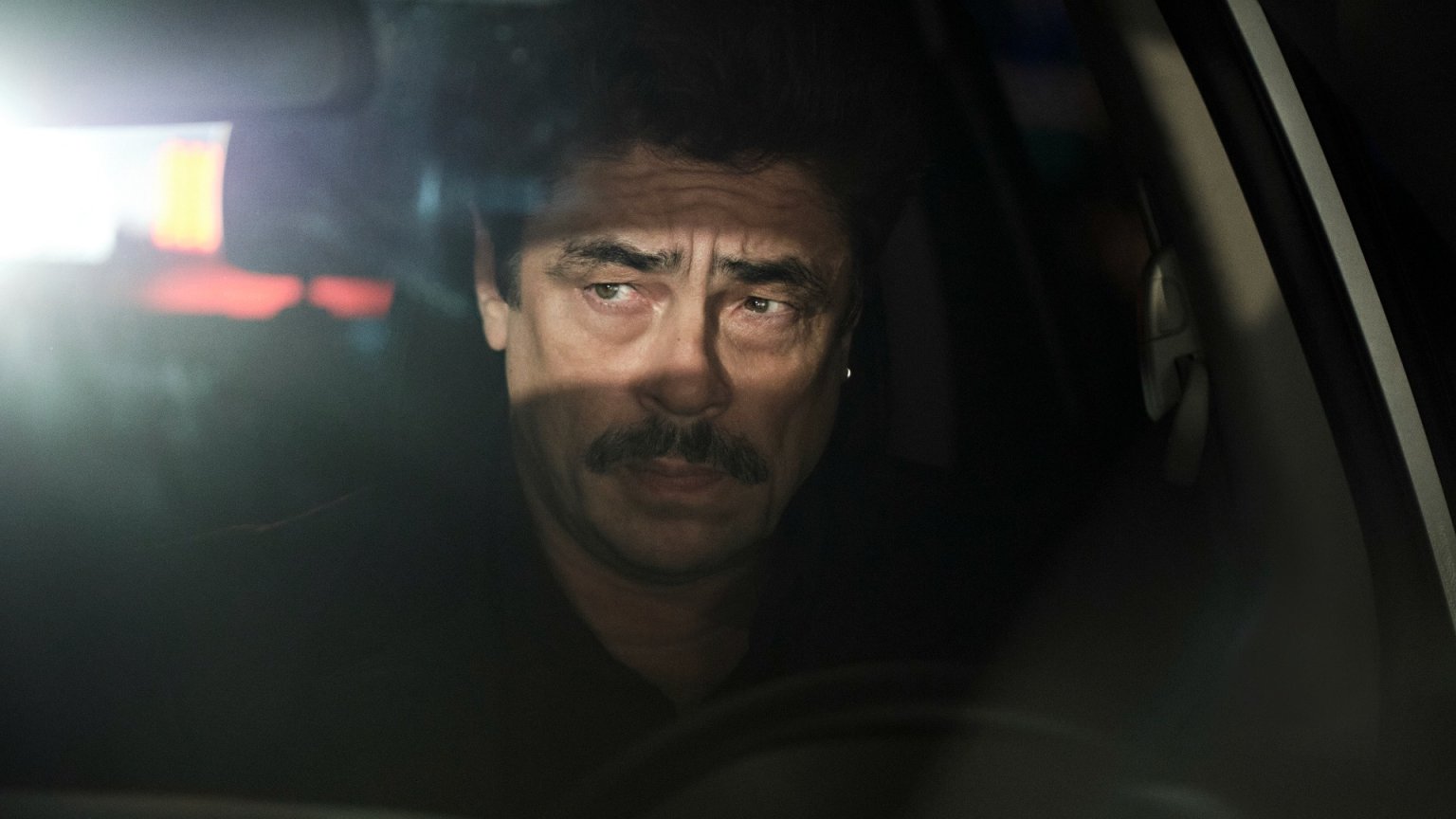 Music video director Grant Singer makes his debut with an ambitious film noir-like police thriller, which shows that he really has something to offer but still has some work to do. He receives grateful support from his leading actor Benicio Del Toro, who wrote the screenplay together with Singer and Benjamin Brewer. He also acted as producer.
Tom Nichols (Benicio Del Toro) is in Reptile (2023) a hardened police officer who moves from Philadelphia to Maine, and is immediately put on a murder case. The victim is Summer Elswick (Matilda Lutz), a real estate agent who is found in a house with 33 and a half stabs. She is in a relationship with Will Grady (Justin Timberlake), who comes from a rich and powerful family. Will is suspect number one, but soon an ex turns up and someone from Will's past, who accuses the powerful real estate family. The impassive but professional Tom is tasked with solving the case together with his colleagues and his boss Robert Allen (Eric Bogosian).
New location and grim past
He owes his new job to his wife Judy (Alicia Silverstone), with whom he has an unconventional relationship. She helps him with his business but also quietly flirts with the local contractor. They are there to adapt their new home to the couple's wishes. During the murder trial, as Tom walks through the house, he becomes obsessed with a tap that you can operate by moving your hand in front of it. If you think in a scene that he is working on the case on a laptop, you see all kinds of images of cranes on the screen. There are more remarkable details in the film. When they are looking for a specific Chrysler car, he becomes captivated by a certain type of car at a local car dealer. But don't underestimate this crafty police officer, because he is as sharp as a hawk.
Singer takes plenty of time to unfold the story and, partly due to the fine soundtrack by composer Yair Elazar Glotman, it feels very atmospheric for a long time. The film builds up to tense moments several times in order to cross off another suspect. Back to the beginning of the film. A gruesome murder has been committed. 33 stab wounds is not nothing. There is even a piece of broken knife stuck in her pelvis. But as the film progresses and we see more and more of the outlines of what's really going on – without spoiling – it doesn't quite match what happens at the beginning of the film; namely a murder that fits more in the category of serial killers or blind rage due to jealousy than the end of the film. But you'll have to judge that for yourself after seeing the film.
Potential to get even better
What remains is a slightly too long, atmospheric police thriller that perhaps introduces too many suspects, but makes up for a lot with solid camera work, good acting – the film is mainly carried by Del Toro, but Silverstone and Bogosian are also on a roll – a nice soundtrack and an eye for detail. As said, Singer has the potential to make even better films, but he can be very satisfied with this calling card.
Beeld: Still 'Reptile' via Netflix / Kyle Kaplan
---