Sep 28, 2023 at 07:48
Inter Miami missed out on the second prize of the American football season in the night from Wednesday to Thursday (Dutch time). Without star players Lionel Messi and Jordi Alba, the Florida team lost 2-1 to Houston Dynamo in the final of the US Open Cup.
Messi (36) and Alba (34) both struggled with injuries. Goals from Griffin Dorsey and Amine Bassi gave Houston a 2-0 lead at halftime. In injury time, Josef Martínez determined the final score.
The 36-year-old Messi also recently missed Argentina's international match against Bolivia and the league match against Atlanta United. Fatigue was then given as the reason. According to coach Gerardo Martino, Messi was taken off as a precaution against Toronto last week.
Earlier this season, Inter Miami already won the Leagues Cup. Messi played an important role in this with ten goals. In the Major League Soccer, the American competition, Inter seems to be missing out on the play-offs. Messi played four games and scored once.
Messi moved from Paris Saint-Germain to Miami at the beginning of the summer. Since then he has made a big impression. Alba also signed with Inter Miami a few months ago. He came over from FC Barcelona.
The US Open Cup is the oldest cup tournament in the United States, comparable to the FA Cup in England.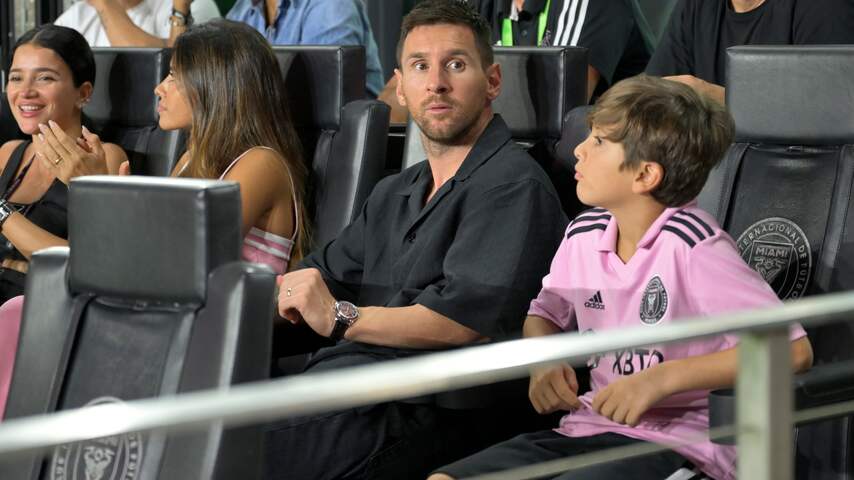 The injured Lionel Messi was in the stands during the final of the Photo: Getty Images
Beeld: Getty Images
Read more about:
Lionel MessiJordi Alba Voetbal
---
---