Scientists had been looking forward to it for seven years and on Sunday the day had arrived. Spacecraft OSIRIS-REx delivered its package containing approximately 250 grams of dust and debris from space rock Bennu to Earth. Why so much effort for such a small amount of material?
The entire mission to get a small package of grit from a space rock to Earth cost almost 1 billion euros and a space journey of seven years. But according to scientists, the contents of the capsule are more than worth it.
The dust and debris come from the space rock Bennu. That is a potato-shaped asteroid with a diameter of 268 meters. The tallest building in the Netherlands, De Zalmhaven in Rotterdam, fits in there with ease.
According to scientists, Bennu is a remnant from the time when our solar system was formed. That is more than 4.5 billion years ago. A lot of material in the room then clumped together. For example, this gave rise to our sun and the planets that now revolve around it.
Because Bennu is not clumped with the sun or a planet, the space rock can tell us a lot about the origins of the Earth and our solar system. According to scientists, it is a perfectly preserved time capsule.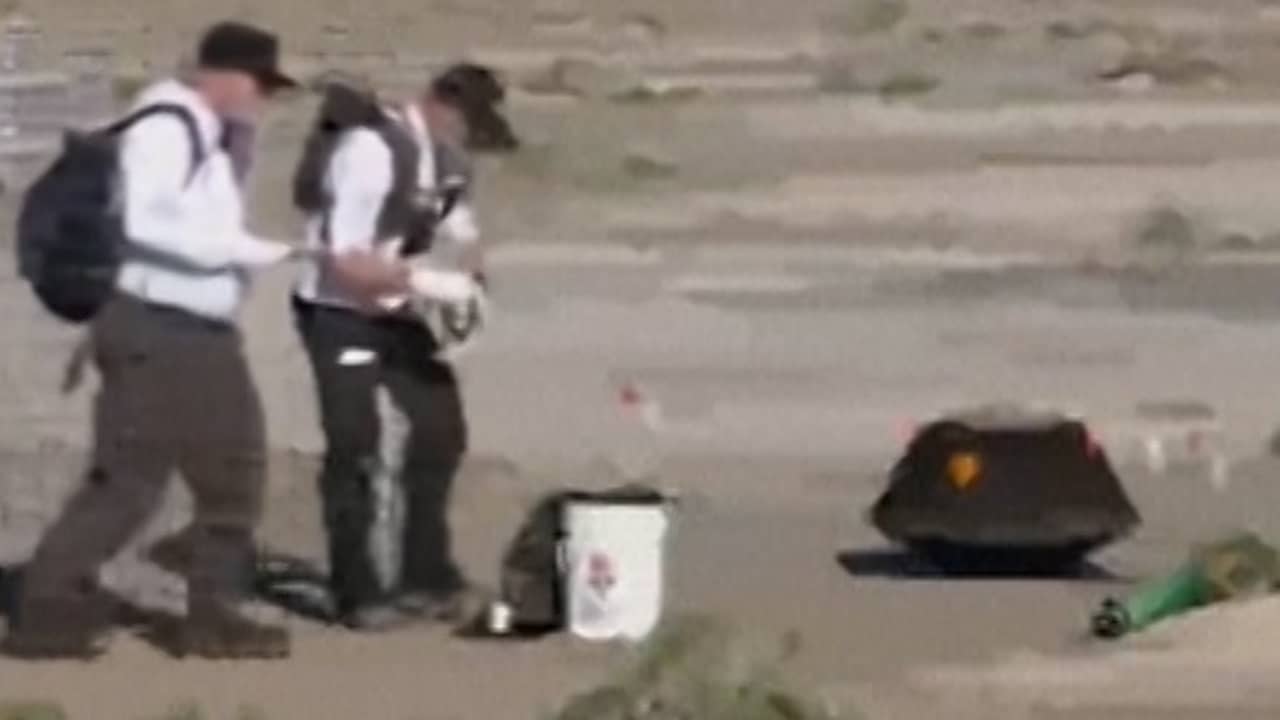 1:02Play button
Bennu is on a collision course with Earth
In addition, the asteroid is extra interesting because there is a small chance that it will collide with Earth in the year 2182. The lump of rock is therefore one of the most dangerous known asteroids in our solar system, according to the American space agency NASA.
In addition to insights into the origins of the Earth and the solar system, the dust and grit can also tell us what material Bennu is made of. With that knowledge, people will be able to try to prevent a collision with the Earth in 160 years' time.
After the package landed in an American desert last Sunday, it had to be picked up as quickly as possible. NASA wanted to prevent the contents of the capsule from being contaminated with terrestrial materials or bacteria.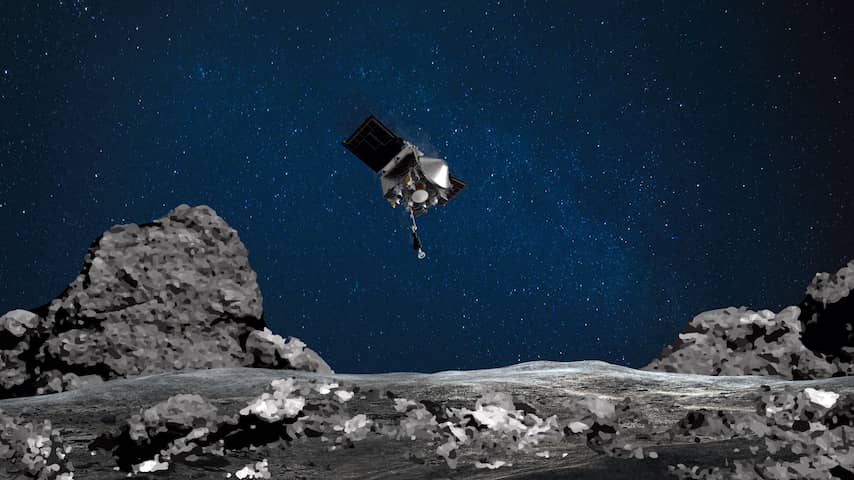 The OSIRIS-REx space probe conducts research on Bennu. Photo: NASA
Capsule is opened and examined very carefully
In the coming weeks, the capsule will be carefully opened in a so-called cleanroom. That is a space that is completely free of dust and bacteria.
Scientists then examine even the smallest dust particles from the capsule. This will probably provide us with a lot of new knowledge about space, our solar system and the origins of the Earth.
OSIRIS-REx continued its space journey on Sunday after delivering the package. The spacecraft is now heading towards Apophis, another asteroid. It will arrive near Earth in April 2029. There too, the spacecraft must dig through the surface and expose the composition.
---
---