Dear child (2023), or Dear Child in English, is Netflix's most recent hit. The German miniseries has been in the top 10 for weeks and the psychological thriller still manages to convince viewers. The positive comments continue to pour in.
Useful Netflix pages:
'Out in one go'
According to viewers, Liebes Kind is one of those series that has such a power over you that you want to watch all the episodes in one go. "It's been a long time since I really binge-watched a series in one day, but Liebes Kind is worth it!" it sounds.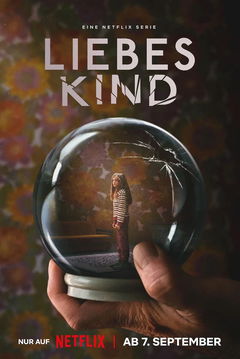 7.4 Watch on Netflix • When Lena escapes the man who has her in his power, and her parents arrive that same evening, the true extent of her horrific situation is revealed.
In the hospital
Lena lives in complete isolation in a high-security house with the two children Hannah and Jonathan. They eat, go to the toilet and go to bed at precisely prescribed times. As soon as he enters the room, they line up to show their hands. They do everything he says. Until the young woman manages to escape. After a near-fatal car accident, she is admitted to hospital, accompanied by Hannah. Then that same night her parents arrive at the hospital…
Image: Still 'Liebes Kind' via Netflix
---