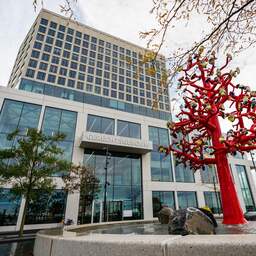 Yvon K., who was suspected of poisoning her partner Chris Grinwis, took her own life. She was found dead in her home on Monday, two days before the verdict in the lawsuit.
The Public Prosecution Service (OM) has completed the investigation. A suicide note was found with her body, but the justice department does not comment on its contents. The relatives have been informed of the conclusions of the investigation. K.'s body has now been released.
64-year-old K. was suspected of poisoning her partner. Traces of a suicide drug were found in Grinwis' body. This substance was also found in the suspect's house. She had also looked up the suicide drug on the internet.
But according to K. this had nothing to do with Grinwis and she had it for her "own autonomy". The Public Prosecution Service had demanded nineteen years in prison against her.
The possibility of justice is blocked with K.'s death. "This is very unsatisfactory," says the Public Prosecution Service. "The judge will now no longer consider whether he considers it proven that the suspect murdered her boyfriend Chris Grinwis. This is certainly unpalatable for Grinwis' relatives."
Are you thinking about suicide? You are not alone. Contact 113 Suicide Prevention via www.113.nl or call 113 (local rate) or 0800-0113 (free).
---
---