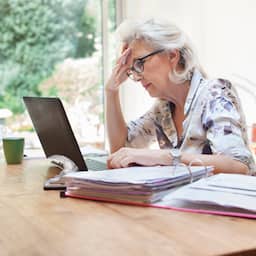 Sep 26, 2023 at 5:09 AM Update: 33 minutes ago
Health insurer DSW is increasing the health premium for 2024 by 11.50 euros to 149 euros per month. This first health insurance premium usually sets the tone for other health insurers. According to DSW, the largest premium increase since 2006 is due to higher wages, inflation and additional demand for care.
The reasons for the premium increase are clear, according to DSW director Aad de Groot. "Wages in healthcare have risen sharply in 2023 and will also increase next year. And 60 percent of healthcare costs are spent on wages. That is why a wage increase of 5 to 10 percent will certainly end up in your premium." Furthermore, there is more demand for care every year and costs in the sector are also rising due to high inflation.
Another reason for the higher premium at DSW is that there is no return of reserves for next year. In recent years, many health insurers have often managed to reduce premium increases by using part of their reserves. DSW also did this last year and was able to slow the premium increase by 2 euros per month. That's not possible now.
"The reserves have been declining for years," says De Groot. "Because we have already given back a lot, but also because regulators require us to maintain more and more reserves when costs rise." This is why the premium increase at DSW is almost as high as the extra 12 euros per month that the cabinet predicted on Budget Day.
De Groot expects that customers will understand that healthcare staff receive a higher wage and that we all contribute something to this. "But unfortunately there are also customers who can no longer bear it. Due to the higher health insurance premium and other price increases, we see that more people are requesting a payment plan. There is also more avoidance of care to save costs."
'In three years we will pay 200 euros per month'
It worries the DSW boss, partly because he believes there was too little about healthcare on Budget Day and in political debates afterwards. "Now the healthcare premium is approaching 150 euros per month and nothing is happening. If we do nothing, healthcare costs will continue to rise and in three years the healthcare premium will be 200 euros per month. We are heading towards a ravine at full speed."
De Groot acknowledges that it is not easy to slow down these rising costs, but he does suggest a few things to address. "Something really needs to be done about the production incentive in healthcare."
By this incentive, De Groot means that healthcare providers are often paid per treatment. So it pays for them to do more treatments. Resulting in rising healthcare costs. "We have been talking in the healthcare sector for years about the need to reimburse care in a different way, but little is happening." De Groot hopes that there will be room for a turnaround during the elections.
'No more paying per consultation'
Both healthcare providers and health insurers should work differently, the DSW boss believes. "And the healthcare system does not need to be overturned for this. For example, we no longer pay general practitioners who we contract in our region (DSW has many customers in South Holland, ed.) per consultation, as is often partially done elsewhere. We are looking at how much money that practice needs per patient group."
De Groot also wants that in the future contracts between health insurers and healthcare providers will mainly be concluded by the largest health insurer in that region. The rest can then follow those agreements. He thinks that the incentive to treat more will fade into the background.
"I recently had an interview at a hospital in Groningen, but we don't have very many customers there and we are also less known. Then a substantive conversation is also difficult and it is only about what price we pay for what number of treatments."
DSW is the fifth largest health insurer in the country with approximately 800,000 customers. Other health insurers have until November 12 to announce their new health premium. They often only do this in November.
---
---