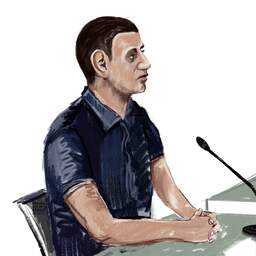 Sep 26, 2023 at 1:12 PM Update: 6 minutes ago
The case against the parcel deliverer who killed a 42-year-old man in Wijchen in 2020 must be reheard because important documents were lost. The Supreme Court ruled this on Tuesday. Tarik O. was sentenced on appeal to seven years in prison and TBS with compulsory treatment.
The pleading, or the lawyer's presentation, has been lost at the court in Arnhem. As a result, the Supreme Court cannot determine whether more defenses were put forward at the time or positions were expressed that were not stated in the court's ruling.
The Supreme Court has annulled the previous ruling and sent the case to the court in Den Bosch for a new assessment. The decision of the Supreme Court is in line with the previous advice of the Advocate General.
It is not yet known when the new case will take place.
O. allegedly deliberately hit the victim after a discussion
O. is said to have deliberately hit the man who was walking the dog with his wife. The man had confronted him about his driving behavior in a residential area in Wijchen, Gelderland. The delivery person was driving way too fast.
After a heated discussion, O. got into his bus, accelerated and ran over the victim. He then ran over the man at least twice more and then continued delivering packages.
In any case, the court in Arnhem considers it proven that O., who is now 21 years old, took the risk that he would kill the man with his behavior.
Receive notifications for news about crime in the Netherlands. Stay informed with notifications
Image: ANP
Read more about:
Crime in the Netherlands
---
---