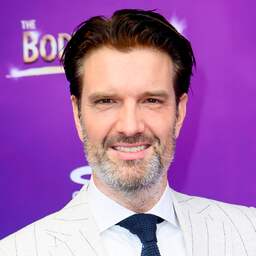 Bas Muijs was abused and held against his will by his ex's boyfriend earlier this year. The GTST actor was shot with a nail gun, among other things. His lawyer confirmed this to Omroep West after reporting from Yvonne Coldeweijer
Muijs traveled to Arnhem in March, where he thought he had an appointment with a terminally ill fan. Once there, he was held hostage by his ex-girlfriend's new partner. This forty-year-old man from Arnhem attempted to extort the actor.
The man is said to have shot the actor with a nail gun, held him in a choke position and punched and kicked him. Muijs would have been forced to say on camera that he had raped his ex-girlfriend. The suspect threatened to share these images online if Muijs did not pay him tens of thousands of euros.
Muijs' lawyer explains to RTL Boulevard that the actor managed to convince the man to take him to the hospital for his injuries. Hospital staff then called the police. The suspect was immediately arrested and has been in custody since then.
AD wrote about the case earlier this year, but it was not yet clear that Muijs was the victim.
The investigation into the crime is still ongoing. The case will later be substantively dealt with in court.
---
---