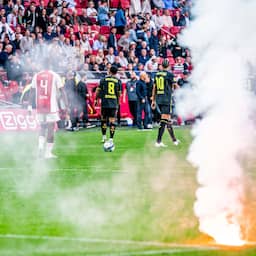 The remainder of the canceled Classic between Ajax and Feyenoord will be played on Wednesday, September 27. Both teams will face each other in front of empty stands from 2 p.m.
The Classic was finally stopped after 55 minutes on Sunday after Ajax supporters threw fireworks onto the field twice. Things then got out of hand outside the Johan Cruijff ArenA.
There were three options on the table at the KNVB. The match could be completed with a score of 0-3, Feyenoord could be declared the winner or the match had to be replayed in its entirety. The Football Association has chosen the first option, as is customary in the event of suspended matches.
It does mean that the match between Ajax and FC Volendam will be postponed to a later time. That match was actually scheduled for next Wednesday. It is not yet known what the new date of that match is.
---
---