A good smartphone does not have to be expensive. Many good phones are available in the price range of 350 to 500 euros. According to Tweakers, the OnePlus Nord 3 5G, Google Pixel 7a and Samsung Galaxy A54 5G are currently the best smartphones in this price segment.
According to Tweakers, you don't even have to spend the maximum amount for the best smartphone in the price range of 350 to 500 euros. According to the tech site, the OnePlus Nord 3 5G is the best phone in this category and is available for 430 euros.
What makes this phone so good, according to Tweakers, is that the device is almost a copy of the OnePlus 10T. That is one of OnePlus' top models from last year.
Tweakers' tests show that this phone has an excellent screen. The camera, battery life and the fast charging function are also considered plus points. The tech site finds it a shame that the device has a plastic housing and is not waterproof, but it does not detract from the quality of the phone.
OnePlus Nord 3 5G.Foto: OnePlus
Good phone in a smaller size
Many phones have a large screen. This also makes the devices large in size. For people looking for a good compact phone, Tweakers recommends the Google Pixel 7a. That device costs 495 euros.
The biggest advantage of this phone is that the software is kept up to date by Google itself. This means that the smartphone will receive software and security updates until at least 2028. That is very nice if you plan to use your phone for a long time.
The Pixel 7a is equipped with the same processor that is also used in the more expensive Pixel 7 phones. According to Tweakers, the camera has very good image processing capabilities and is pleasant to use. The phone can even be charged wirelessly.
Google Pixel 7a. Photo: Google
Good smartphone for less money
According to Tweakers, if you want to stay at the bottom of the price range with your budget, the Samsung Galaxy A54 5G is best suited. That device is available for approximately 390 euros. Almost all functions that are on Samsung's top model Galaxy S23 are also present on the Galaxy A54.
The screen and camera of the smartphone in particular are praised by the tech site. In addition, the phone has a good battery life and a waterproof casing.
A downside is that Samsung has put a lot of apps on the phone that you may not use. On the other hand, Samsung will provide the Galaxy A54 5G with updates until 2028. This also makes the device suitable for people who want to use their phone for a long time.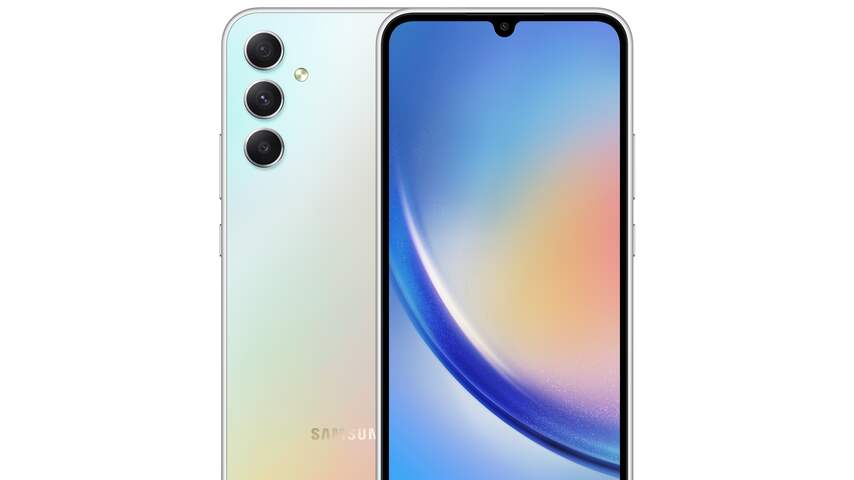 Samsung Galaxy A54 5G.Foto: Samsung
---
---