Sep 24, 2023 at 8:51 AM Update: 9 minutes ago
Manager Erik ten Hag is relieved that Manchester United has won another match after three defeats in a row. The English top club won the Premier League match with Burnley (0-1) on Saturday.
"It is clear that we needed this victory," the Dutchman told BBC afterwards. "We had a tough series of games against strong opponents, but the defeats were unnecessary. Today was a must-win."
United lost their last three games against Arsenal (3-1), Brighton & Hove Albion (1-3) and Bayern Munich (4-3). The last victory of the Ten Hag formation was on August 26 against Nottingham Forest (3-2). Thanks to a nice goal from Bruno Fernandes, United ended the bad series.
"The team spirit and fighting spirit at United were impressive," said the coach. "We attacked with eleven players, but also defended with eleven players. Everyone helped each other."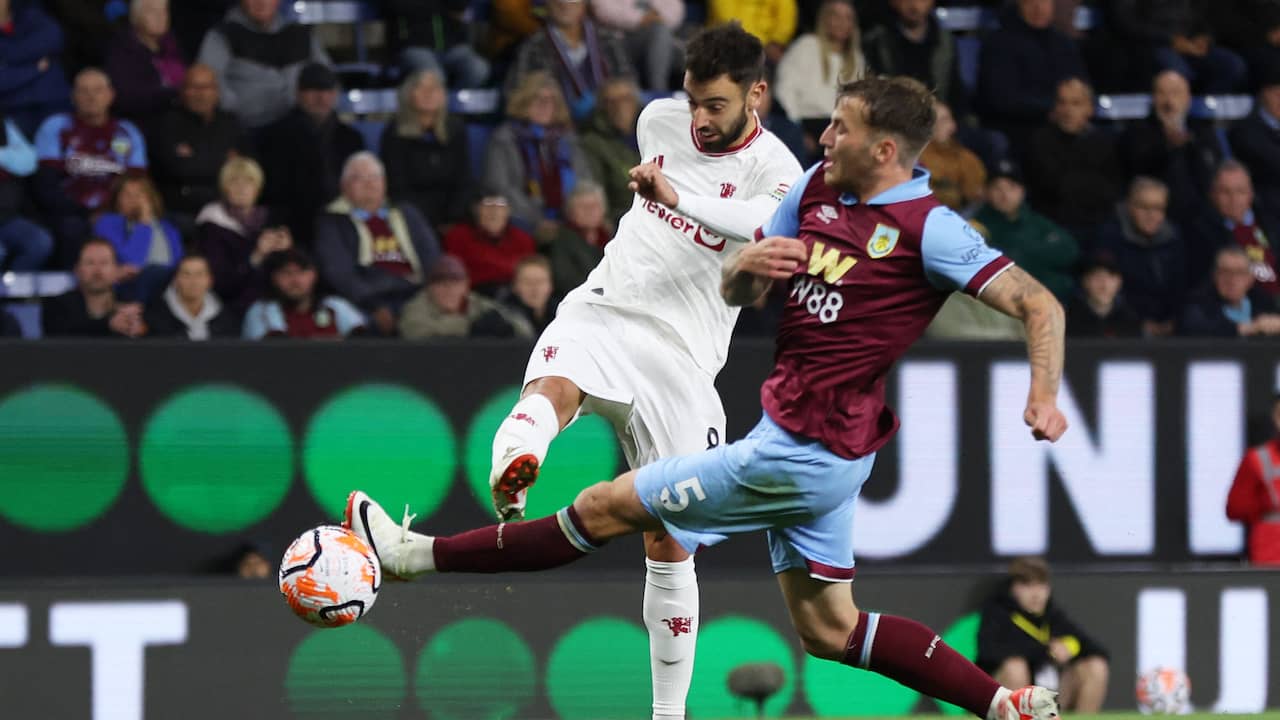 1:41Play button
Ten Hag is disappointed with Murphy's law
Ten Hag believes that United has had a lot of bad luck recently with injuries and certain refereeing decisions. The coach missed Lisandro Martínez, Aaron Wan-Bissaka, Luke Shaw, Harry Maguire and Mason Mount due to injuries against Burnley.
"Tonight it was also a bit of Murphy's law: everything was a bit wrong," said Ten Hag. "Then you have to fight to turn the tide. This shows that the mentality is in the right place."
"We have played good football regularly in recent matches. But to win you have to perform well consistently. Last season we had the most clean sheets in the Premier League. We were disciplined and kept to the agreements. If we do that, It's always difficult to play football against us."
United climbed to eighth place in the Premier League with the victory. Ten Hag's team will play against Crystal Palace in the next two matches. The clubs will compete against each other in the League Cup (Tuesday) and the Premier League (Saturday).
Photo: NU.nl
---
---