Sep 24, 2023 at 11:29 AM Update: 7 minutes ago
Red Bull Racing won the Formula 1 constructors' title for the sixth time in history in Japan on Sunday. The management of the Austrian team was – not for the first time this season – praising winner Max Verstappen.
"The Honda factory is only a few kilometers away, so it is extra nice that it is happening here in Japan," said Red Bull CEO Helmut Marko after the race on Viaplay.
"The way Max drove today was unbelievable. His start wasn't too good, but then he controlled the race from the lead. Max was extremely motivated after Singapore. To be honest, we still don't know what exactly went wrong there. But We proved that Singapore was a one-off and are really looking forward to the rest of the season."
Verstappen started from pole position in Japan and led the entire race. Lando Norris finished second and his McLaren teammate Oscar Piastri completed the podium
"We have a team of people who are both very passionate and motivated and have been working together for a long time," Marko explained Red Bull's success. "We also received a very good engine from Honda and we also have an exceptionally good driver. That is the key to our success."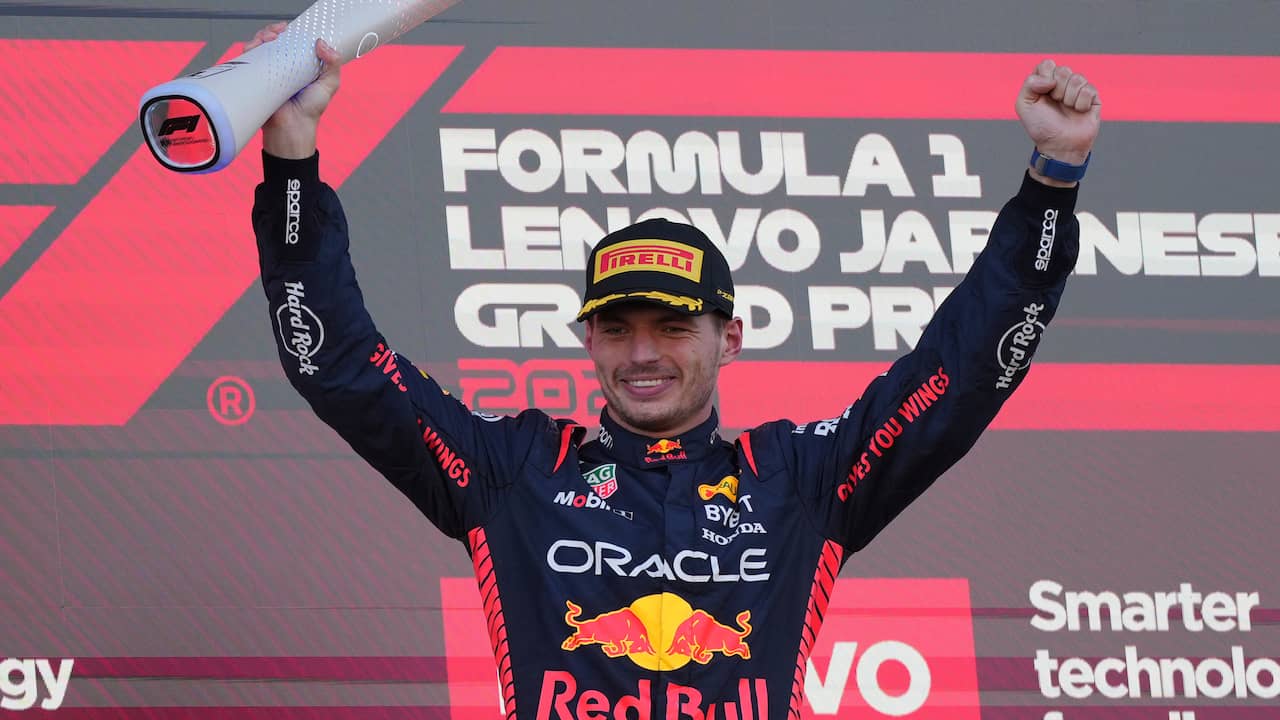 3:28Play button
Horner: 'This is the result of incredibly hard work'
Red Bull team boss Christian Horner also praised the performance of the entire team. "The dominant season we have had is the result of incredible hard work behind the scenes," Horner said.
"All departments work day and night and at the craziest hours to make this success possible. All our people together ensure that we now have our best team ever. Without them we would not have had this car. A car with which Max capable of destroying the rest of the field."
The 25-year-old Verstappen will get his first chance to become world champion in two weeks' time at the sprint race in Qatar. If he crosses the finish line in sixth place, he will be assured of his third world title.
---
---