Sep 24, 2023 at 11:15 p.m
The KNVB expects to be able to report on Monday what will happen to the match between Ajax and Feyenoord that was suspended on Sunday. This was reported by a spokeswoman for the Football Association.
Fireworks were thrown onto the field several times on Sunday. The match was stopped about ten minutes after halftime. Riots broke out at the stadium afterwards. Angry Ajax supporters stormed the main entrance of the Johan Cruijff ArenA.
"It is horrible what we have seen," said the KNVB spokeswoman, who clarified that the match would also have been stopped before the new measures regarding the suspension of matches were introduced. "This involved fireworks. Then people's safety is at stake."
The KNVB does not discuss the events at Ajax-Feyenoord in more detail, as the association did not do in previous canceled matches in professional football.
There are three options for the continuation of Ajax-Feyenoord. The match can be played with a score of 0-3, with or without an audience and under the same conditions as much as possible. Feyenoord can also be declared the winner. The most unrealistic scenario is for the match to be replayed all over again.
The discontinued Classic fits in with the crisis that Ajax is going through. The club has started the season dramatically and has not had its affairs in order at administrative level for a long time. Technical director Sven Mislintat was fired on Sunday evening.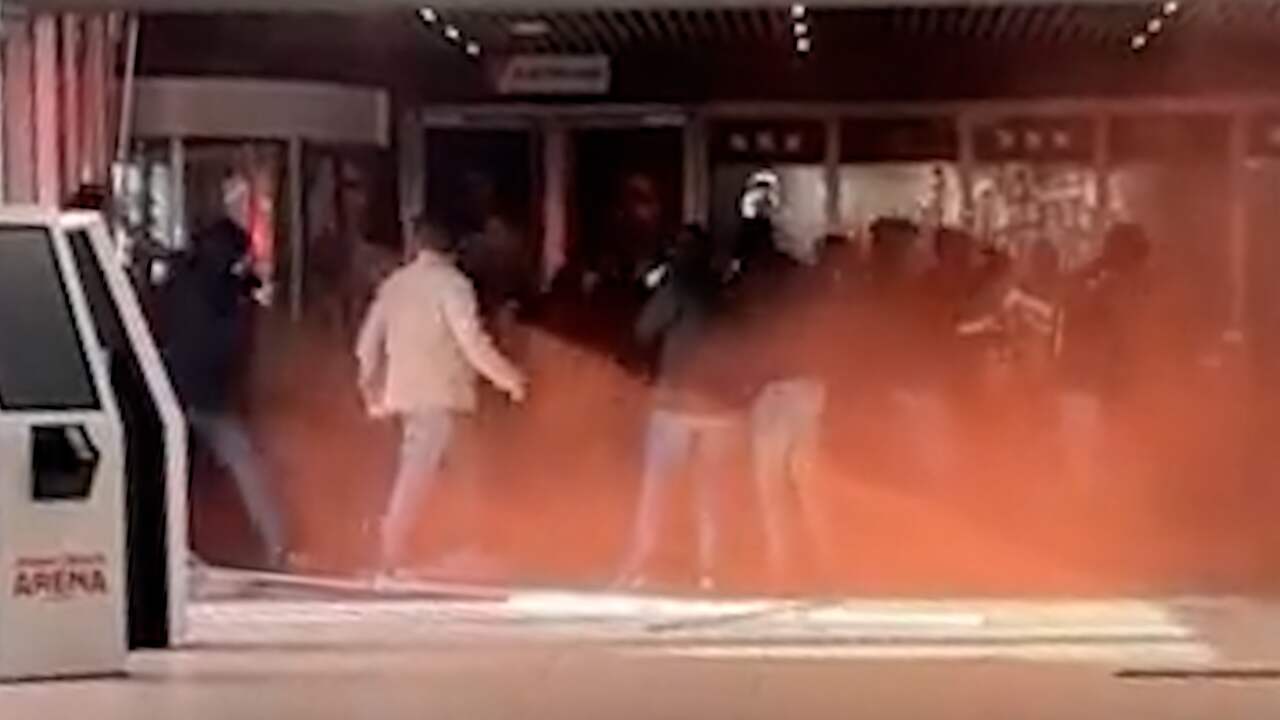 1:05Play button
Image: Pro Shots
Read more about:
FeyenoordAjaxKNVBEredivisieFootball
---
---