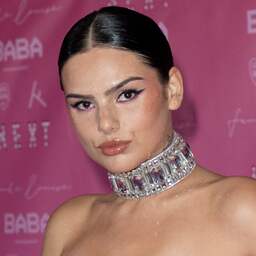 Sep 24, 2023 at 10:42 AM Update: a minute ago
Singer Famke Louise is participating in the new season of Real Girls in the Jungle. Videoland will share images of the candidates on Sunday.
Kelly van der Veer and reality stars Shanta Bakker, Shirley Cramer and Jacomien Zoer are also participating. Michella Kox and Louisa Janssen can be seen for the second season in a row. Valerio Zeno takes over the presentation again.
Real Girls in the Jungle returned at the beginning of this year, after a ten-year absence. In the program, participants must complete assignments in the jungle and compete against each other.
The start date of the second series will be announced later.
Image: BrunoPress
Read more about:
Tailgate Girl Louise
---
---