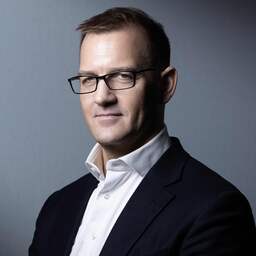 By our economics editors
Sep 24, 2023 at 12:42 Update: 5 minutes ago
Czech billionaire Daniel Kretínský is selling his stake in the French newspaper Le Monde. His shares will be transferred to French businessman Xavier Niel, who was already a major shareholder in the news medium.
The two parties have not disclosed how much money is involved in the deal. According to the Financial Times business newspaper, which previously reported on an impending share sale, the amount involved is approximately 50 million euros.
Kretínský joined the news media group Le Monde in 2018, which, in addition to the newspaper of the same name, also includes the cultural magazine Télérama and the internationally oriented weekly Courrier International.
The Czech, a self-declared Francophile, emphasized that he wanted to remain active with investments in French media. He says he does this to "support French titles and guarantee their independence". For example, he has interests in several other newspapers and Elle magazine.
Niel emphasized that the agreement was approved by the minority shareholder that safeguards the interests of Le Monde employees. This organization owns approximately a quarter of the media group.
Kretínský, who is known in the Netherlands for his large stake in PostNL, became rich with investments in power plants in Eastern Europe. He is also co-owner of the Sparta Prague football club. In the Netherlands, his energy group EP expanded by taking over almost all assets of the Zeeland energy company PZEM and purchasing several other power stations.
Image: AFP
Read more about:
FranceEconomyForeign
---
---