Sep 24, 2023 at 5:00 PM Update: 4 hours ago
After a journey of 2.3 billion kilometers, an American capsule landed back on Earth on Sunday. It concerns a package from the OSIRIS-REx spacecraft, with which NASA collected material from asteroid Bennu.
The landing was an exciting conclusion to a mission that lasted seven years. The container with precious asteroid debris landed on Earth around 4:50 PM Dutch time. It gently descended into the desert of the US state of Utah. There was immediate applause in the NASA control room.
The sender of the package is OSIRIS-REx. That spacecraft remained in space on Sunday and released the container of debris about 100,000 kilometers from Earth.
According to researchers, the contents of the package are of enormous value. This concerns 250 grams of stones and dust from the asteroid Bennu. The OSIRIS-REx managed to land on the asteroid in 2020 and suck up the debris.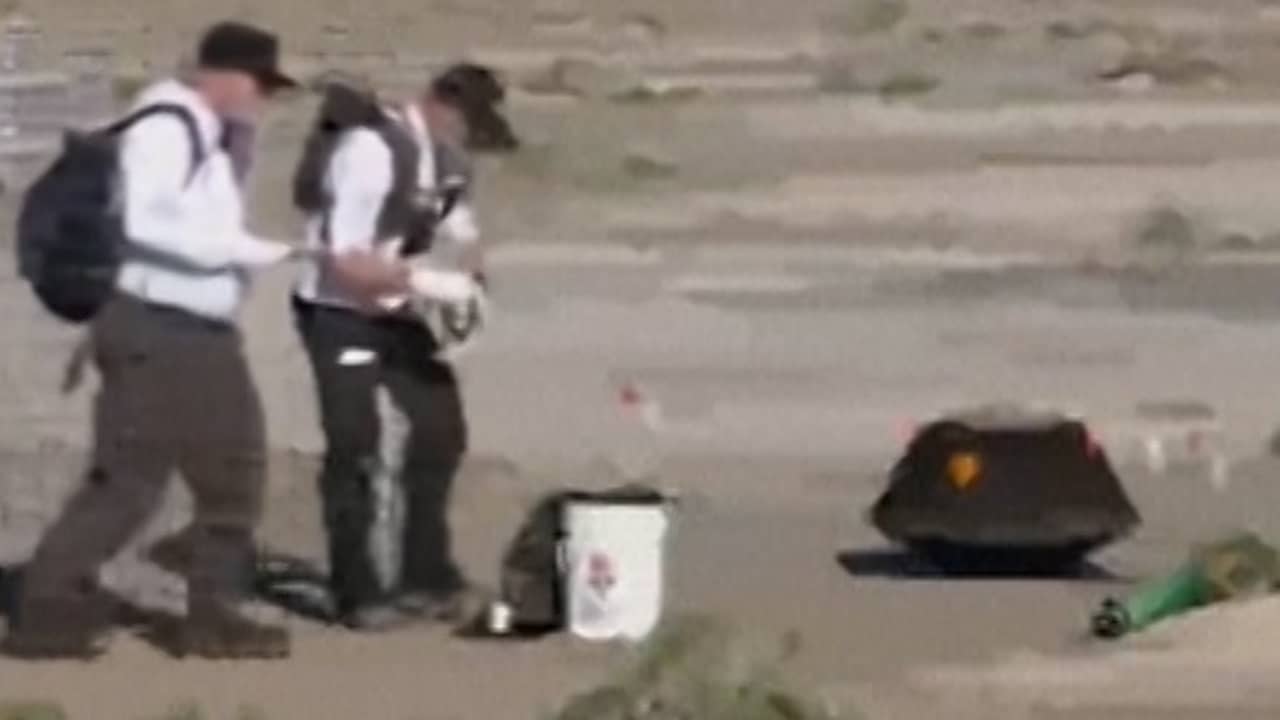 1:02Play button
Grit possibly more than 4.5 billion years old
Researchers can't wait to study the asteroid debris. "It's material that existed before our planet, perhaps even grains that existed before our solar system," the mission's lead researcher told the BBC. It would mean that the grit is more than 4.5 billion years old.
According to professor Dante Lauretta, the material should help answer questions about our existence. "How did the Earth form and why is it a habitable world?" Lauretta sums up. The most important question is: "What is the source of the organic molecules that make up all life on Earth?"
NASA is keeping a close eye on Bennu for another reason. Of all the asteroids in space, the potato-shaped space rock has the best chance of ever colliding with our Earth. Although that chance is very small. And if it does happen, that possible collision is expected to take place at the end of the next century.
For OSIRIS-REx, the work is not yet over after seven years. After sending the package of asteroid debris, the spacecraft sets course for Apophis, another asteroid. It will arrive near Earth in April 2029. There too, the spacecraft must dig through the surface and expose the composition.
Image: AP
Read more about:
Universe and SpaceTech
---
---