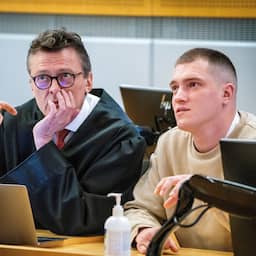 Sep 23, 2023 at 2:17 PM Update: 5 minutes ago
Norwegian police have arrested Andrey Medvedev, a former commander of the Russian mercenary army Wagner, near the border with Russia. According to Norway, the man wanted to return to Russia. His lawyer denies this.
Earlier this year, Medvedev applied for asylum in Norway. He had fled from Russia to Norway.
As commander of the Wagner Group, Medvedev said he witnessed war crimes and human rights violations by troops in Ukraine. He applied for political asylum because he feared for his life in Russia.
Medvedev's lawyer says it was never Medvedev's intention to cross the border into Russia. "He was there to see if he could find the spot where he crossed the border in January. He was never near the border."
But in May, Medvedev claimed he wanted to return to Russia. In a series of videos on YouTube, he said he had hoped to find "peace and tranquility" in Norway and leave the war and the army behind.
Medvedev led a turbulent life in Norway
Medvedev led a turbulent life in Norway. In January he was arrested for ignoring instructions from the Norwegian police. He also temporarily left Norway while this was not allowed during his asylum application: Medvedev was arrested in Sweden because he said he wanted to buy "cheaper cigarettes" there.
Finally, the Russian had to appear in court in April after being involved in a fight in a bar in February. Three weeks later he carried an air rifle in public.
Unclear what Wagner's plans are
It is unclear what the Wagner Group's current role is in the war in Ukraine. Many mercenaries train in Belarus after leaving Ukraine.
The head of the mercenary army, Yevgeny Prigozhin, was killed in late August. Russian President Vladimir Putin then ordered the mercenaries to swear allegiance to Russia.
Read more about:
RussiaNorwayForeign War in Ukraine
---
---