Over the years, Netflix has become a serious contender in the race for Oscars. In total, the streaming service won 22 Oscars, but unfortunately the streaming service never won an award for best actor/actress, writer or best film. Netflix hopes that will change this year and thinks it has at least six films that have a good chance.
Pain Hustlers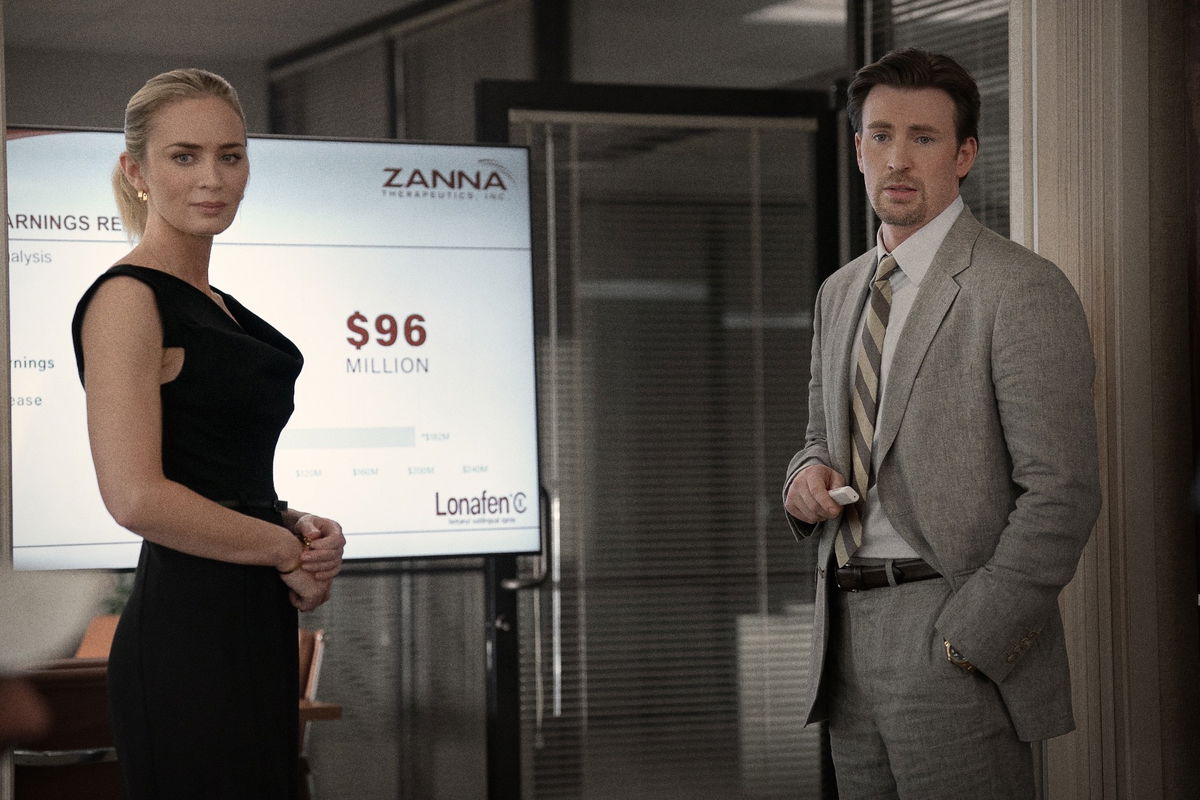 Still 'Pain Hustlers' via Netflix/Brian Douglas
The first contender is Pain Hustlers (2023) starring Emily Blunt and Chris Evans. The film is directed by David Yates, known for several Harry Potter films including Harry Potter and the Order of the Phoenix (2007). The film tells the story of a woman who gets a job at a pharmacy and hopes to give her daughter a better life. Instead, she becomes entangled in a criminal plot. The film is said to be wonderfully written and a serious contender for Netflix's first Best Screenplay award. 6.1 Watch on Netflix • Liza Drake (Emily Blunt) dreams of a better life for her and her daughter. She never finished high school and therefore now has to make do with a job at an almost bankrupt pharmacy.
Pain Hustlers is on October 27 available on Netflix.
Nyad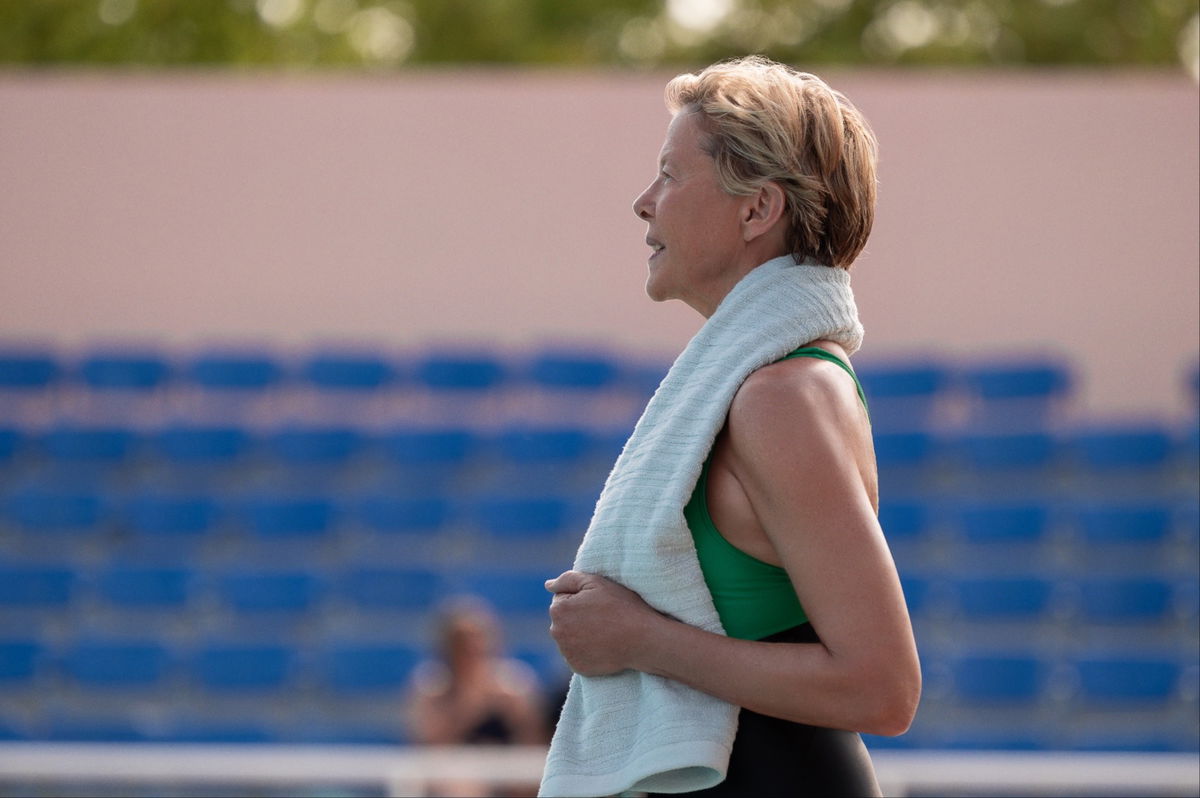 Still 'Nyad' via Netflix/Kimberley French
In Nyad we follow Diana Nyad, played by Annette Bening, who swam from Cuba to Florida at the age of 60. According to experts, Bening, who has already received four Oscar nominations in her career, will once again have a good chance of winning that ultimate golden statue. 7.6 Watch on Netflix • Nyad tells the remarkable true story of athlete Diana Nyad. At the age of 60, with the help of her best friend and coach, she strives to realize her lifelong dream:
Nyad turns away 19 October in theaters and will air from 3 november can be seen on Netflix.
Count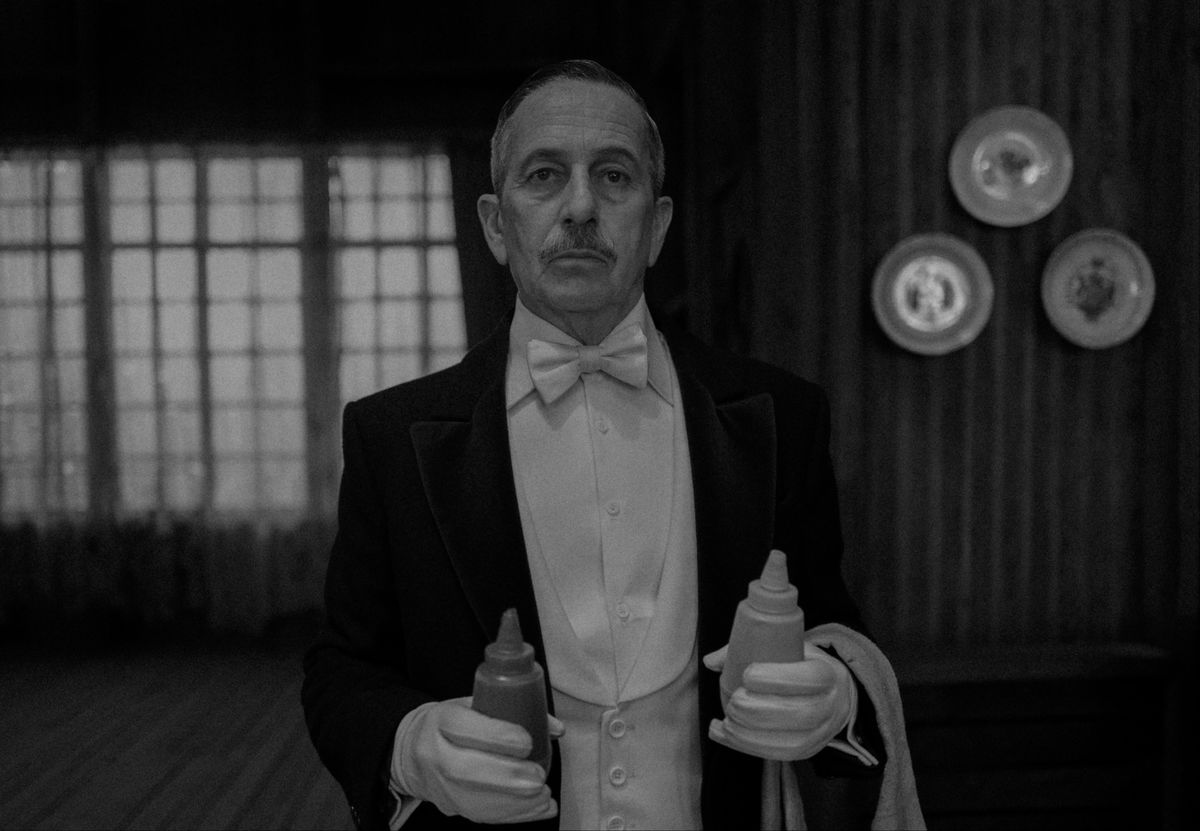 Still 'El Conde' via Netflix/Pablo Larrain
Netflix also has Count (2023) has a strong contender in its hands. This black comedy, directed by Pablo Larraín, is characterized by a unique style and could, just like Pain Hustlers, be nominated for best screenplay. In addition, this mysterious film has a good chance of being nominated in the categories of Best Foreign Language Film and Best Cinematography. Like Pain Hustlers and Nyad, this Netflix production is not expected to be nominated for Best Picture. 6.5 Watch on Netflix • The dictator Augusto Pinochet appears to still be alive and has been wandering the earth as a vampire for 250 years. The immortal man has decided enough is enough.
El Conde is now available on Netflix.
The Killer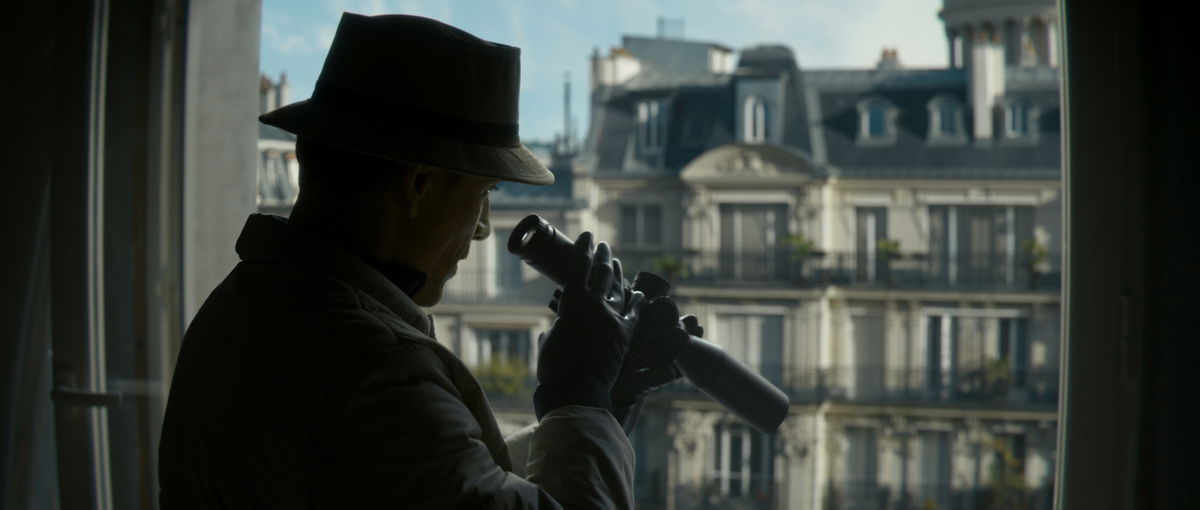 Still 'The Killer' via Netflix
David Fincher should of course not be missing in the race for Oscars. In The Killer (2023) starring Michael Fassbender, we see how a hitman becomes entangled in an international manhunt. Unfortunately, according to experts, it is just not enough to compete for the Oscar for best film of the year, but Fincher and Fassbender could win prizes for best director and best actor. 7.5 Watch on Netflix • After a fateful near miss, a killer battles his employers and himself in an international manhunt that he insists is not personal.
The Killer is vanaf 10 november available on Netflix.
Rustin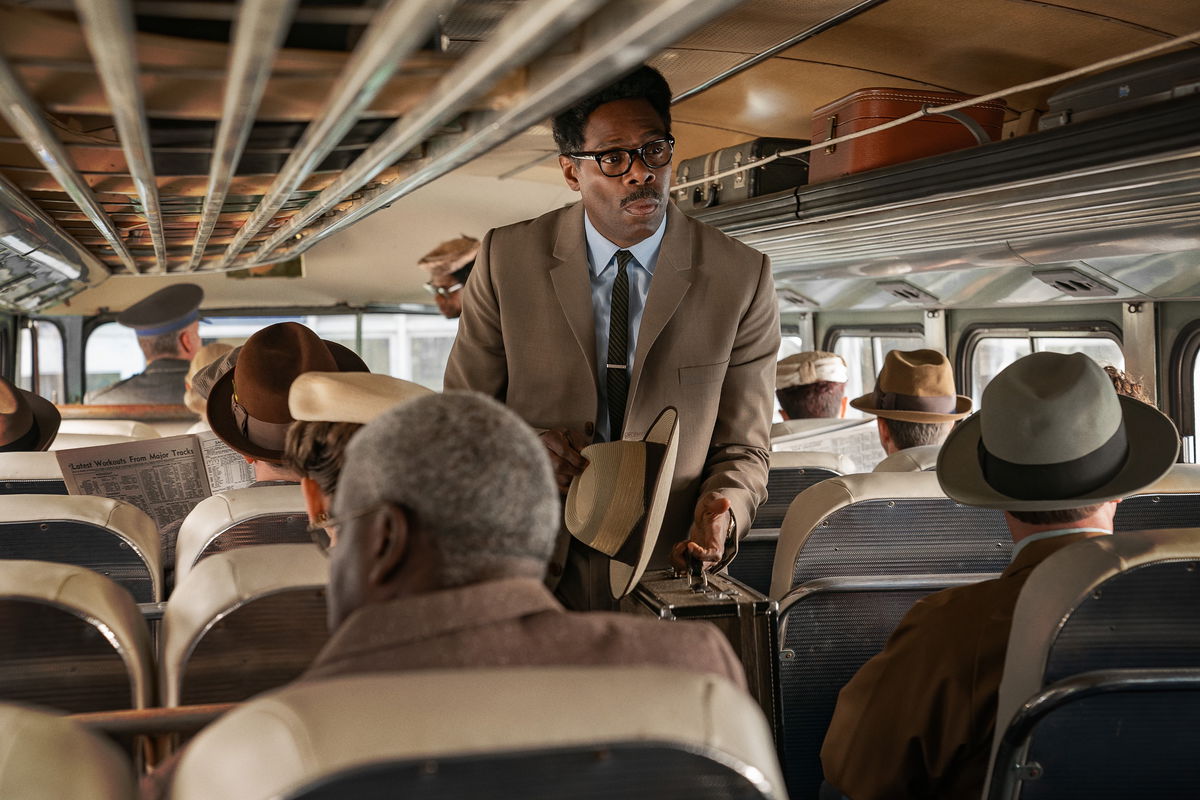 Still 'Rustin' via Netflix/David Lee
Rustin (2023) is an essential addition to this list. The film has been repeatedly linked to prestigious awards, including the Oscars. This biopic tells the compelling story of Bayard Rustin, the organizer behind the historic March on Washington. Lead actor Colman Domingo is considered by many to be a top candidate for the Best Actor Oscar. Whether the film itself will compete for the title of best film of the year remains uncertain. Nevertheless, it is a film that should definitely not be missing from your viewing list. 6.9 Watch on Netflix • A film about the gay civil rights activist Bayard Rustin, who organized the March on Washington in 1963.
Rustin is off 17 november available on Netflix.
Maestro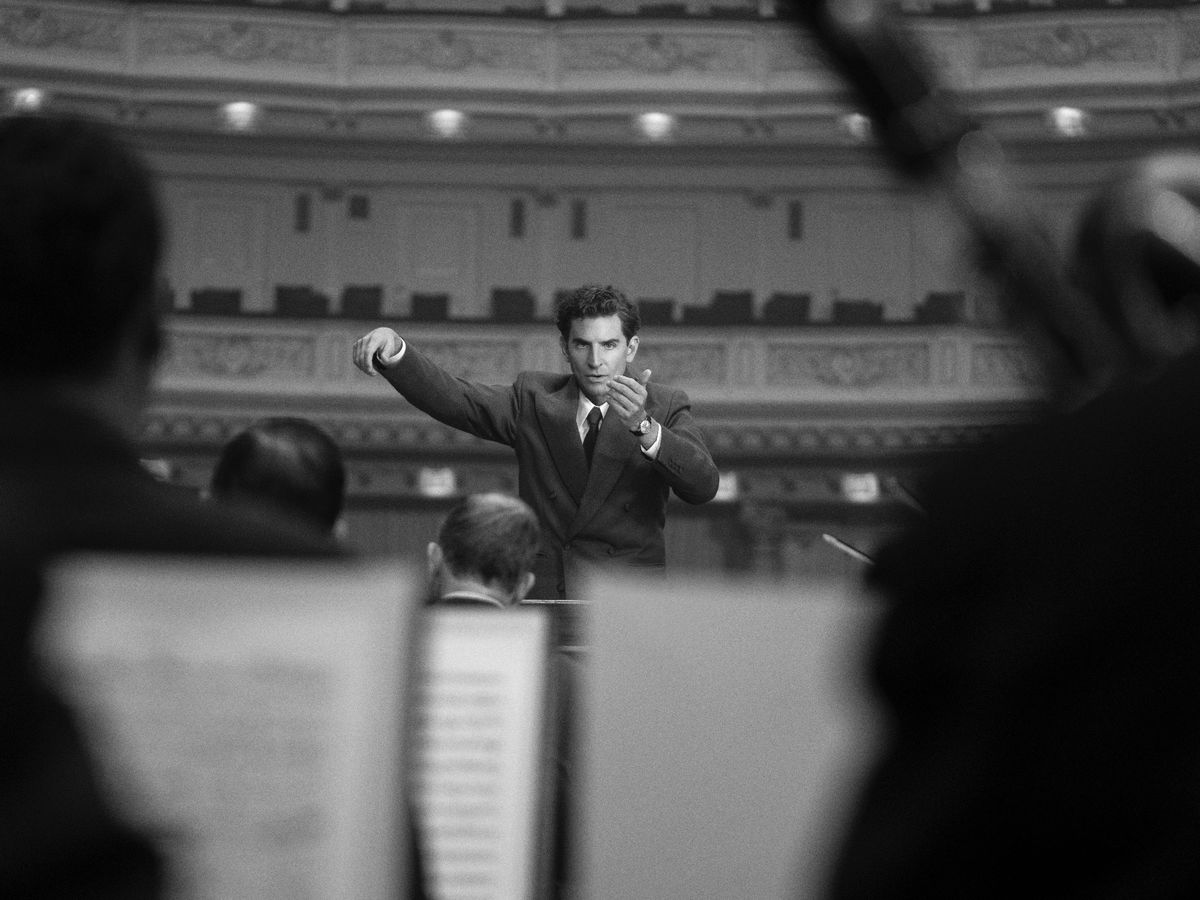 Still 'Maestro' via Netflic/Jason McDonald
Bradley Cooper is a top favorite at the Academy, it seems. The actor now has 9 nominations to his name, but has never won an Oscar. This could be Bradley Cooper's year. His biopic Maestro (2023) about Leonard Bernstein makes a strong impression in several categories. So far it is the only Netflix film that seems to have a chance of a nomination in the best film category. Lead actors Cooper and Carey Mulligan are also seriously participating in the race for best actor/actress. That's not the end of it because Maestro is also mentioned in the categories of best director, best original screenplay, best editing and best cinematography. All in all, a film not to be missed. 6.7 Watch on Netflix • A portrait of Leonard Bernstein's extraordinary charisma and passion for music as he rose to fame as America's first native, world-renowned conductor, continuing his ambition to compose both symphonic and popular Broadway works.
Maestro is on 20 december available on Netflix.
De 96e Oscaruitreiking
The 96th edition of the Oscars will take place on Sunday, March 10, 2024. The deadline for submissions is November 18, 2023. The nominations will be announced on January 23.
Beeld: Still 'The Killer' via Netflix
---