Sep 22, 2023 at 5:03 am
In Ter Apel there are just enough places to sleep for the large group of young people traveling alone. On our response platform NUjij you wondered what is going on with these young people: who are they and why are there so many of them now?
1. Who are these young people?
These are so-called unaccompanied minor aliens (amvs). These young people came to the Netherlands without parents and applied for asylum here.
They are mainly boys between the ages of twelve and eighteen. Every now and then there is a girl or twelve year old among them. They often come from Syria, but also from Eritrea or Morocco, for example.
These unaccompanied minors receive different treatment than adult refugees. Because they are still children, they are assigned a guardian and are (normally) cared for in specially designed places.
Receive a notification for news about asylum reception. Stay informed with notifications
2. Are there really so many young people?
The number of asylum seekers who come to the Netherlands can vary considerably from year to year. It is strongly related to the situation in the world. The authorities do see that the number of asylum applications from unaccompanied minors has been increasing since 2019.
This happens all over Europe, by the way. But in the Netherlands the number of applications is larger and the group is growing faster than elsewhere in Europe.
At the moment, about thirty to forty young people report to Ter Apel every day. That is not many more than expected, but it still causes problems. There are too few places to accommodate these children.
There were no fewer than 330 unaccompanied minors in Ter Apel on Thursday, approximately as many as at the height of the crisis in 2022. The location is equipped for only 55 unaccompanied minors. The Central Agency for the Reception of Asylum Seekers (COA) manages to arrange just enough beds through trial and error, but says it is really stuck with its fees.
3. Why do they come here? Do parents send them out?
It is not yet entirely clear why the number of unaccompanied minors is increasing in the Netherlands. The outgoing cabinet announced earlier this year that research was being conducted into this.
But something has already emerged from an IND study published in June 2022. The majority of unaccompanied minors appear to have come to the Netherlands deliberately. Others were brought here by a smuggler.
Most unaccompanied minors said that subsequent travel was the reason for applying for asylum. Some young people were specifically sent out for this purpose by their parents, the researchers note. This may have financial and cultural reasons. Take Syrian young people: it is probably cheaper for them to cross than for one of their parents. Their fathers can then continue working in the meantime. And for many of their mothers, they are not allowed to travel alone at all.
The young people who had the Netherlands as their target had also prepared themselves, the IND saw. Not only do they think that Dutch asylum procedures are easy and fast, they also find the Netherlands attractive because of its good education and favorable working conditions.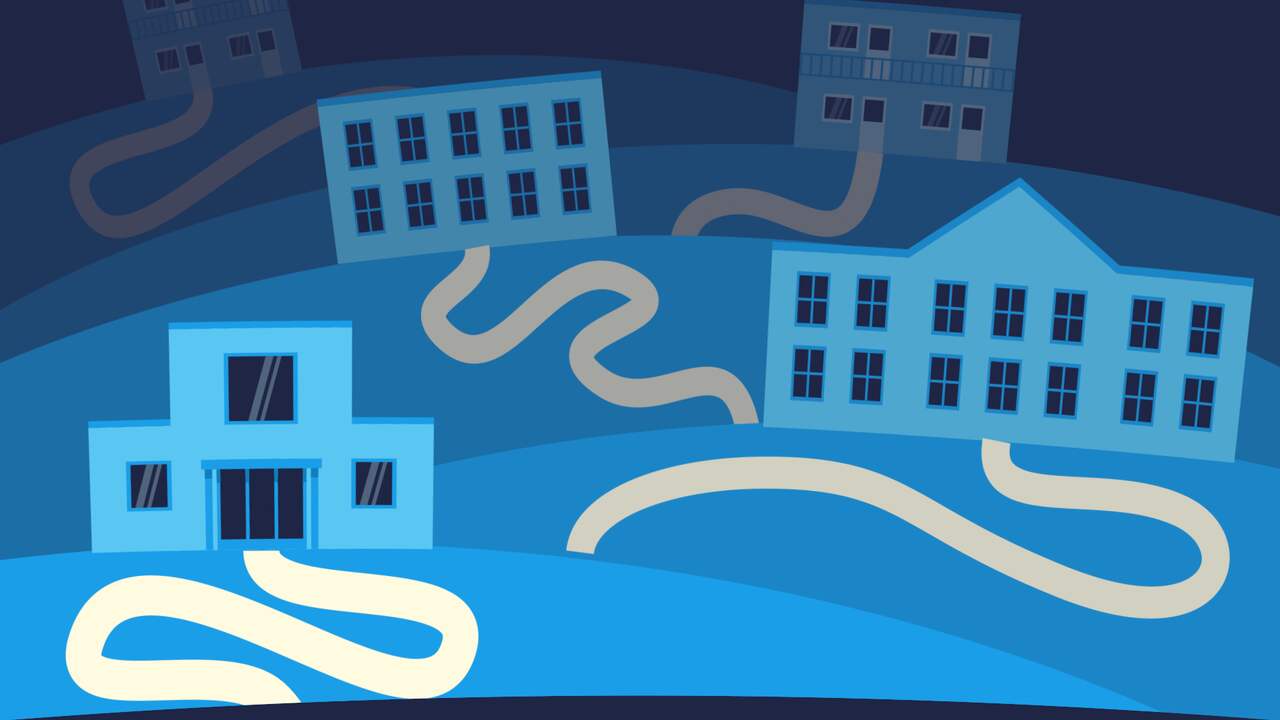 2:31Play button
4. Are our policies really more flexible than those of other countries?
All European countries have drawn up their asylum policy based on European guidelines. As a result, the asylum procedures are basically very similar.
However, there are a few differences. In the Netherlands, for example, the application for a family trip can be made by the young person themselves. Other countries require that the application be made in the country of origin by the person who wants to travel. In addition, the Netherlands gives all refugees the same rights, where other countries make distinctions. In those countries it is also more difficult for some groups to submit an application.
If you zoom in even more, you will see that the Netherlands is relatively attractive for Syrian young people. They have a good chance of obtaining a residence permit. On the other hand, the Netherlands has not been very popular among Afghans in recent years, because they had little chance of being allowed to stay.
Incidentally, the Netherlands does not receive the most applications from unaccompanied minors, as can be read in the IND report. Germany, Austria and Belgium regularly received more requests.
---
---