Sep 22, 2023 at 8:38 PM Update: 2 hours ago
The Spanish football players won their first match on Friday since all the commotion of recent weeks. The world champion started the Nations League with a 2-3 win over Sweden thanks to a penalty deep in extra time.
Spain fell behind in Gothenburg due to a goal from Magdalena Eriksson, after which Athenea del Castillo and Eva Navarro turned the game around. In the final phase the score was 2-2 by Lina Hurtig.
That seemed to be it, well into extra time. Amanda Ilestedt caused a penalty and was shown a red card, after which Mariona Caldentey scored from the penalty spot.
Before the match, the players of Spain and Sweden made a statement by standing together behind a cloth with the text: Our fight is the global fight. The Spanish players wore wristbands with the same message, which was carried as a result of the riot that has been in the news in recent weeks.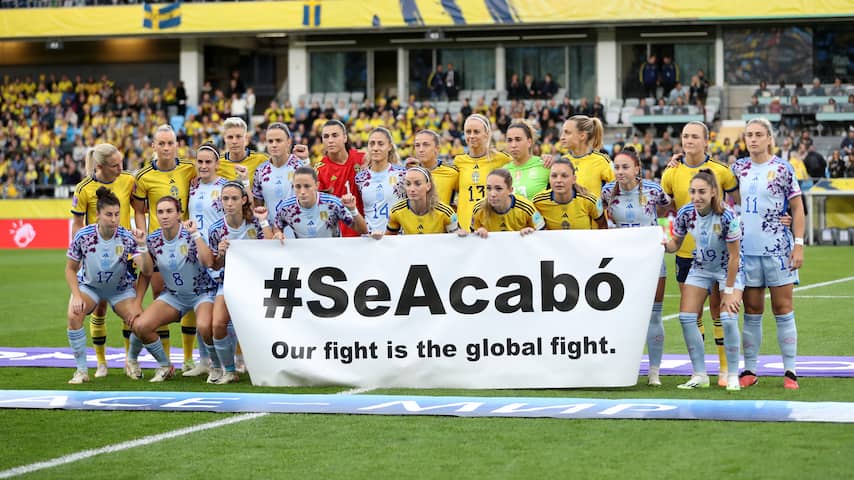 Before the match, both teams sent a clear message. Photo: Getty Images
Spanish football players want change
Compared to the World Cup final won against England a month ago, eight of the same players were at the kick-off for Spain. They were available again since a boycott was lifted on Wednesday.
23 players decided on the boycott because they want to see changes at the Spanish Football Association. They have rebelled since the much-discussed kiss that the now departed federation president Luis Rubiales gave to player Jennifer Hermoso after the World Cup final and are demanding more changes. They want women and men to be treated equally.
Hermoso was kept out of the wind against Sweden; she was not part of the selection. National coach Montserrat Tomé – she recently succeeded the resigned Jorge Vilda – was able to call on, among others, two-time Golden Ball winner Alèxia Putellas. Two players still adhere to the boycott.
As a result of an agreement between the football players and the football association, six to nine high-ranking officials will reportedly have to leave the federation. The players are not happy with the way the association handled the Rubiales case.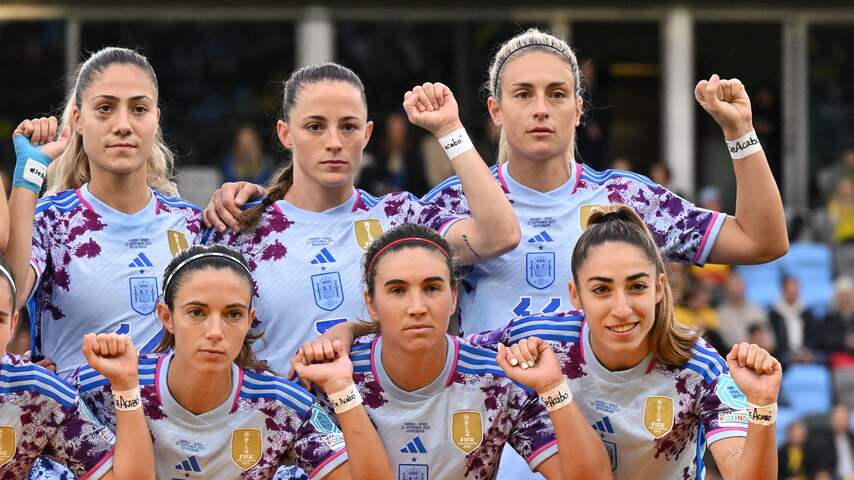 The Spanish players wore special wristbands. Photo: AFP
Image: AP
Read more about:
Nations LeagueFootballSpanish football players
---
---