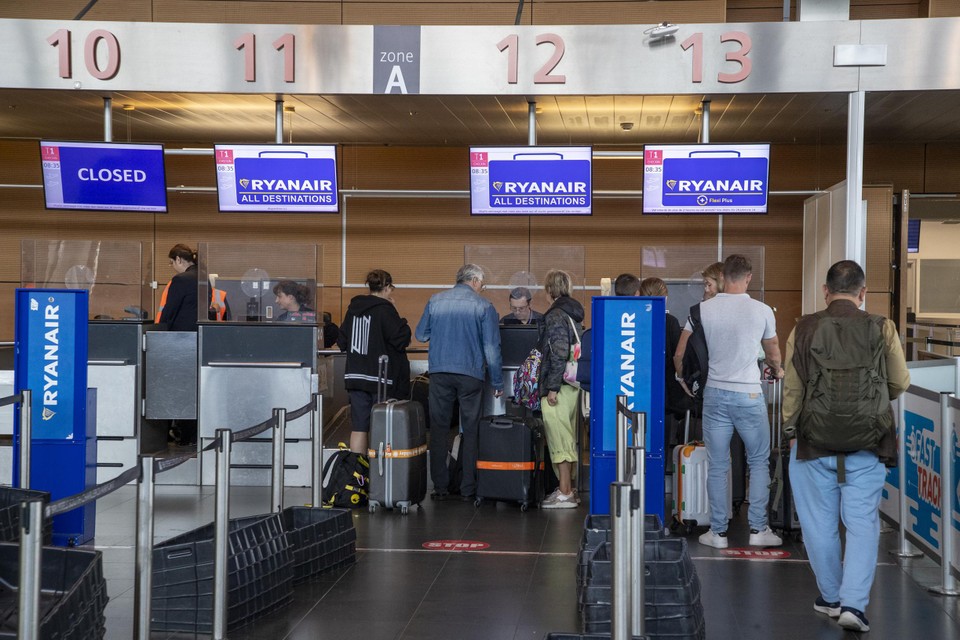 The social partners at low-cost airline Ryanair have agreed on a two-month ceasefire in the conflict surrounding the Belgian-based pilots. There will be no new strike actions during that period, while a federal mediator will attend the social consultation. The Christian union said this on Friday.
"A framework agreement was reached during a conciliation meeting at the federal government service Employment and Social Dialogue," said Hans Elsen of the ACV Puls trade union. The management, for its part, "has committed itself not to impose any unilateral measures for two months, for example with regard to work schedules, and also to effectively sit around the table," Elsen added.
Ryanair pilots based in Belgium – mainly at Charleroi airport – have stopped work four times for two consecutive days in the past two months, each time resulting in dozens of canceled flights.
READ ALSO. Why the strikes are really necessary according to this Ryanair pilot: "O'Leary recently joked that his wages have increased by 140 percent. I don't find that funny"
The social conflict revolves around wages, work schedules and rest times, among other things. For example, the pilots believe that the pay cuts they made during the corona crisis have not been reversed enough. Some of them also filed complaints. Ryanair did not want to start negotiating a new collective labor agreement (on rest times) until those complaints were withdrawn.
The strikes had no impact at Brussels Airport, because Ryanair only operates at that airport with crews based abroad.
---
---