Sep 18, 2023 at 10:55 AM Update: 6 minutes ago
Due to the failed race in Singapore, Max Verstappen cannot yet become world champion in Japan. The Dutchman can make an important contribution in Asia in the hunt for title renewal. View here when all F1 drivers will be in action.
Japan GP timetable (Dutch times)
Friday: 4:30-5:30 am: First free practice Friday: 8:00 am-9:00 am: Second free practice Saturday: 4:30 am-5:30 am: Third free practice Saturday: 8:00 am-9:00 am: Qualifying Sunday: 7:00 am: Race
With a time difference of seven hours, all Dutch fans will have to get up early for the Japanese GP. Verstappen made history when he secured his second world title at the Suzuka circuit in 2022. After a chaotic final, it was unclear for a long time whether the Dutchman had become world champion. Ultimately, a statement from the FIA ​​provided clarity.
The Dutchman cannot yet secure his third world title in Japan. If Verstappen wins and adds 26 points, he will still be three points short if Sergio Pérez drops out. He will get his first chance at title renewal during the Qatar GP at the beginning of October.
World Cup leader Verstappen starts the race in Japan with a lead of 151 points over teammate Pérez. Mercedes driver Lewis Hamilton is third with 180 points.
18 Sep 2023 at 06:45
Analysis: Don't worry, Verstappen is favorite again in Japan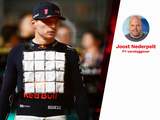 Sep 17, 2023 at 5:11 pm
Verstappen after bad weekend in Singapore: 'Show how difficult winning is'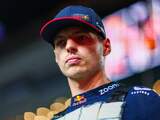 Beeld: Getty Images
Read more about:
Formula 1GP JapanMax Verstappen
---
---