By our entertainment editors
Sep 15, 2023 at 2:21 p.m
Broadcasters VPRO and BNNVARA will make a special broadcast on Friday evening to support the victims of the earthquake in Morocco. This is mainly intended to encourage the Dutch-Moroccan community.
Together for Morocco, as the program is called, is presented by Nadia Moussaid and Khalid Kasem from Studio 20 in Hilversum. The broadcast focuses on the disaster and its consequences, but also on the assistance provided.
In addition, the program is intended to support the Dutch-Moroccan community, says BNNVARA. "We have a very large Dutch-Moroccan community and a close bond with Morocco."
Sahil Amar Aïssa is the initiator of the special broadcast together with Moussaid. "It will be a very human attempt to help a little in a program that we have set up in a very short time," says Aïssa.
Najib Amhali and Ahmed Aboutaleb join the broadcast
Aïssa hopes that the broadcast, which people can attend for free and for which tickets are still available, will at least be on a nice evening. "It is not a race to see who can raise the most money, but it is very nice to see how everyone does it in their own way. If everyone gives a little, that is already very nice. That already provides comfort."
In the broadcast, stories are shared and there is music by Numidia and Nick Schilder. Comedian Najib Amhali, mayor Ahmed Aboutaleb of Rotterdam and actor/writer Abbie Chalgoum will also participate.
NU.nl reporters Matthijs le Loux and Bas Scharwachter are currently in Morocco to report on the impact of the consequences of the earthquake that occurred last week.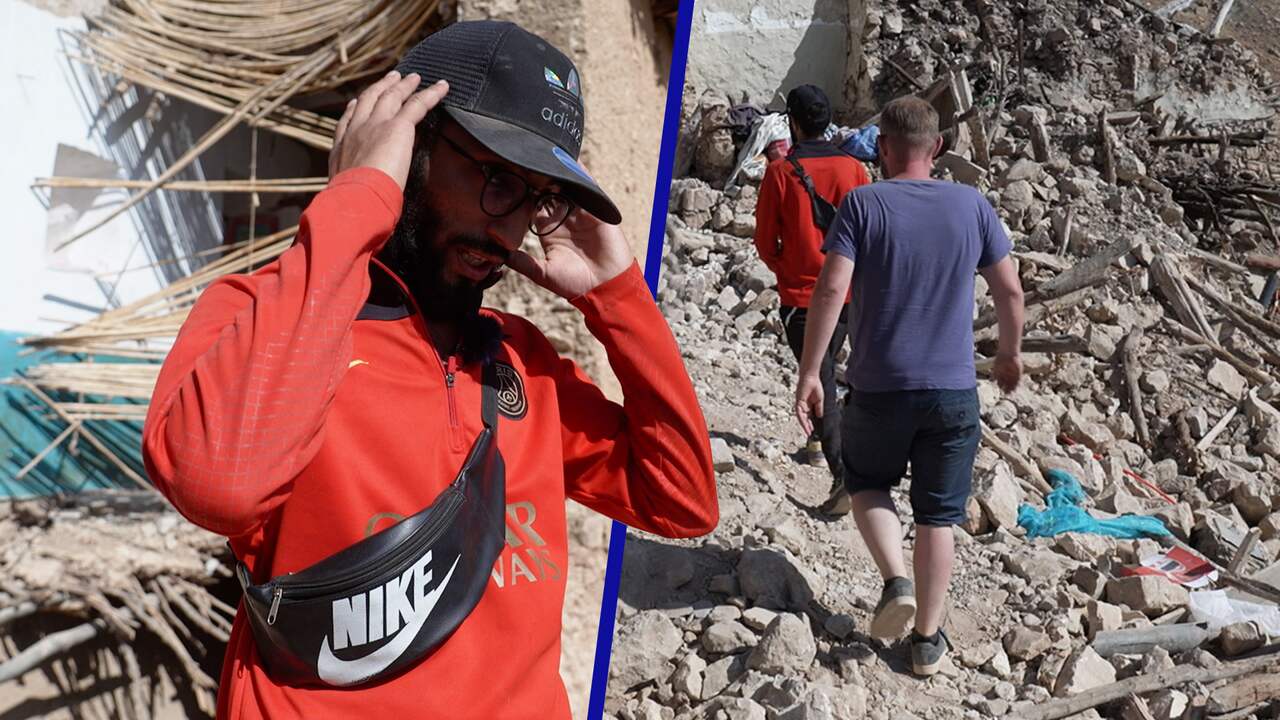 3:24Play button
---
---