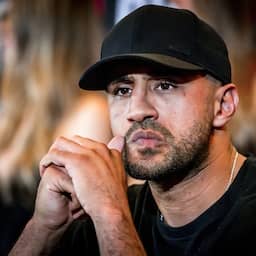 Sep 9, 2023 at 11:40 PM Update: 2 hours ago
Badr Hari announced in an emotional speech at GLORY 88 on Saturday that he does not want to fight out of solidarity with the earthquake victims in Morocco. He did this just before his scheduled fight against James McSweeney.
Earlier in the day, Hari expressed his support on social media for the victims of the earthquake, which killed more than 2,000 people in Morocco. For a long time it looked like he would take action, until he appeared on stage shortly before his fight.
"People in Morocco are doing everything they can to look for bodies. I am not going to fight now to entertain," was the message from 38-year-old Hari in the French capital. The entire hall was already filled for his fight against McSweeney.
The event in Paris started with a minute of silence. Many Moroccans were present at the matches in Paris. A total of 4,000 tickets had been sold. Hari would make his return to the ring in Paris after announcing his retirement last year.
McSweeney: 'There are more important things in the world'
It is not yet known if and when the fight between Hari and McSweeney will be rescheduled. The Brit also appeared on stage after Hari's speech and showed understanding for the situation. "There are more important things in the world than a fight."
"I respect Badr's choice," McSweeney continued. "It is very annoying for those who bought a ticket for me or Badr. But I wish you a lot of fun."
Due to Hari's cancellation, Tiffany van Soest's fight against Sarah Moussaddak concluded the evening. The American with Dutch roots defended her super bantamweight title in her last fight ever.
Image: ANP
Read more about:
Badr HariKickboxenGLORY
---
---