Sep 8, 2023 at 3:46 AM Update: 6 minutes ago
Denzel Dumfries felt like a fish in water on Thursday evening during the 3-0 European Championship qualifying match against Greece. In the adjusted system with five defenders, the right back came into his own. "That's why I play like that at Internazionale."
After the final whistle in Eindhoven, Dumfries was convinced that he had three assists to his name, but UEFA kept it at two. During Marten de Roon's 1-0, the ball was slightly touched by a Greek.
Nevertheless, he stood in the media room of the Philips Stadium afterwards with a broad grin. "This was a very nice evening, for everyone actually," he said. "We did what we agreed in advance, especially in the first half."
With his share in all three goals, Dumfries was the biggest winner of the system change of national coach Ronald Koeman. After the mediocre results in the first four international matches, Koeman surprisingly opted for five defenders against Greece.
In a similar system, Dumfries excelled last year under then national coach Louis van Gaal at the World Cup in Qatar. "I may indeed find my strength a little more in this system," said the star. "That's why I play like that at Internazionale."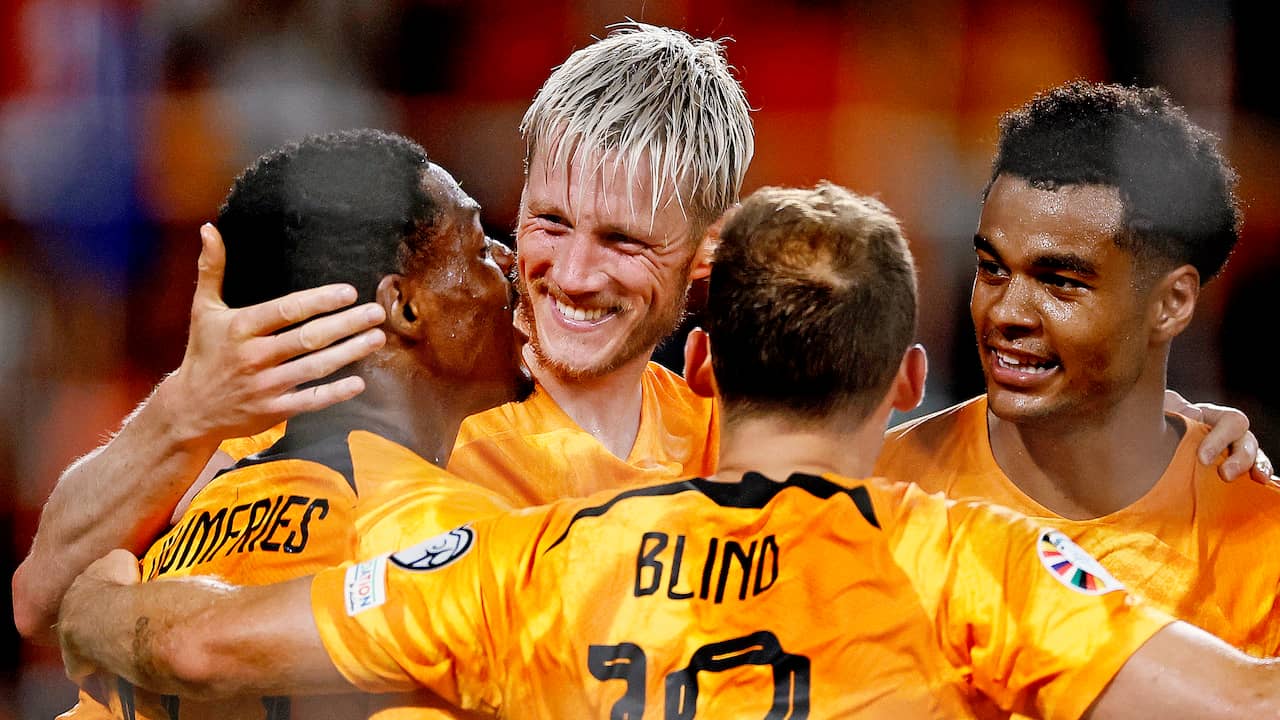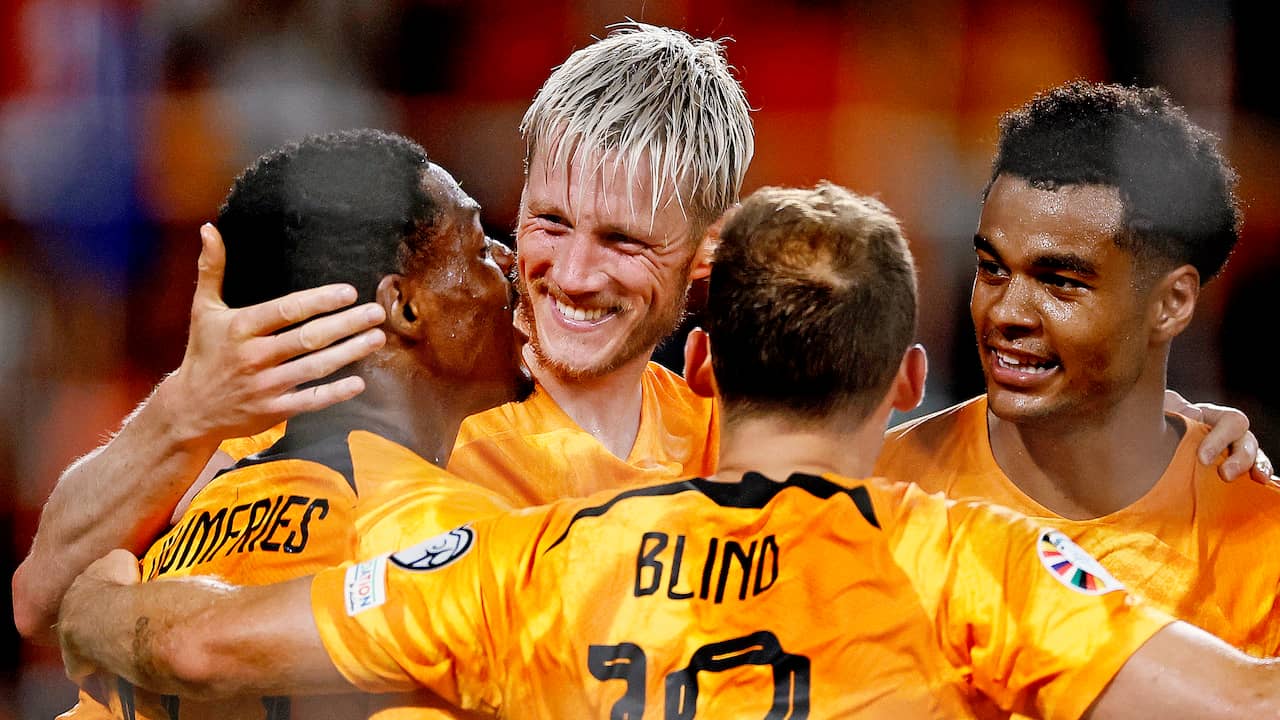 2:38Play button
'I play at a top level, then you develop yourself'
While Dumfries' action prior to De Roon's 1-0 was not counted as an assist, UEFA could not ignore the wing defender during Cody Gakpo's 2-0 and Wout Weghorst's 3-0. According to the 27-year-old Dumfries, the third goal involved some luck.
Dumfries hit the ball wrong just before the 3-0, after which the ball bounced and landed right on Weghorst's head. "That was really more luck than wisdom," admitted the former player of Sparta Rotterdam, SC Heerenveen and PSV.
According to Dumfries, compliments were more appropriate for the second goal. The goal came from a measured cross towards the far post, where Gakpo finished coolly. "I play at a top level, then you develop yourself," he concluded with a broad grin.
Orange comes on EC course
With the convincing victory over Greece, the Dutch team did excellent business in the European Championship qualification. The Netherlands now has six points from three games and is therefore on course for next year's European Championships in Germany. A place in the first two is good for direct qualification.
France 5-15 (+11)
Netherlands 3-6 (+2)Greece 4-6 (0) Ireland 4-3 (-1) Gibraltar 4-0 (-12)
---
---