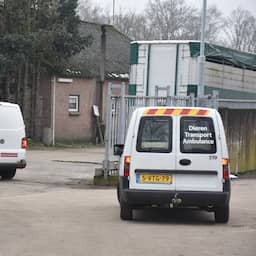 The municipality of Eersel is threatening to remove the eight dogs that were recently discovered from a controversial breeder. The breeder has not been allowed to keep dogs commercially since May.
If it turns out that the dogs are being kept commercially, the municipality will give the breeder two weeks to dispose of the dogs themselves. Otherwise, a penalty of 2,500 euros per week will follow.
In February, the Council of State ruled that the man had to stop his company in mid-March. He refused, as a result of which he also had to pay several penalty payments. For every week that the breeder was in violation, he had to pay an amount of 2,500 euros, for a maximum of ten weeks. The man had been in default for eight weeks, causing the amount to rise to 20,000 euros.
After the eight municipal penalty payments, supervisor NVWA intervened in May. She took all the dogs away because they were supposed to be in bad shape. The breeder has not been allowed to keep any dogs since then. But boas from the municipality recently discovered eight dogs. The owner says he keeps these dogs private and not commercial. The municipality will now check every week.
The case came to light through undercover work by animal campaign group House of Animals. Whistleblowers had previously raised the alarm with the group. The report about the eight new dogs at the breeder was also passed on to House of Animals.
---
---