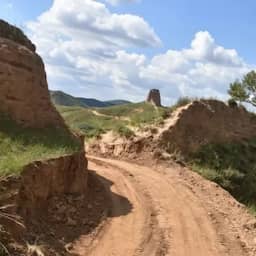 Two construction workers damaged a small section of the Great Wall of China, BBC reports. The two enlarged an existing cavity in the world heritage site with an excavator to get to their workplace faster.
The Hole in the Wall was dug in Shanxi Province, northeastern China.
The two construction workers, a 38-year-old man and 55-year-old woman, dug the hole so that the excavator could reach the site. According to the police, they were purely interested in reducing the distance to the workshop.
That shorter route has caused "irreparable damage to the Great Wall and the safety of cultural heritage", the police report. The two are still in custody.
The Great Wall, which has been on the UNESCO World Heritage List since 1987, was built over approximately eighteen hundred years. The first parts of the Wall were built in 220 BC. Most of it was created during the Ming dynasty (1368-1644).
---
---