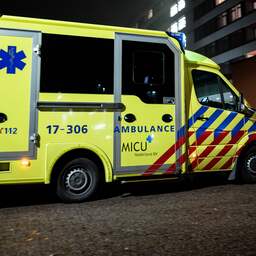 Aug 29, 2023 at 10:39 AM Update: one minute ago
A girl died in the night from Monday to Tuesday in a one-sided accident in Ekehaar in Drenthe. Four boys were also injured.
At around 2:15 a.m., a car with five underage occupants collided with a tree on Hemmenweg. The victim, a girl from Assen, died on the spot.
Police, fire brigade, ambulances and a trauma helicopter came to the scene of the accident. The three boys from Assen and a boy from Rolde were taken to hospital. An unknown number of victims were seriously injured.
None of the five youths had a driver's license. It is not clear how the accident could have happened. The police are investigating the circumstances and are not releasing any more information about the victims for privacy reasons.
Image: ANP
Read more about:
Interior
---
---