Aug 27, 2023 at 7:28 PM Update: 6 hours ago
Frenkie de Jong made an important contribution to FC Barcelona's victory in a spectacle on Sunday. The midfielder scored his first goal of the season in a 3-4 win against Villarreal.
De Jong made it 0-2 after fifteen minutes of play. After a nice attack by FC Barcelona, ​​the Orange-international emerged freely in front of the hostile goal and fired the ball decisively into the left corner.
Just before that, Gavi had opened the score for FC Barcelona. The Spanish midfielder headed in from a Lamine Yamal cross.
Viillarreal fought back and equalized before the break. After half an hour Juan Foyth headed in from a corner and fifteen minutes later former FC Groningen striker Alexander Sørloth completed a beautiful attack.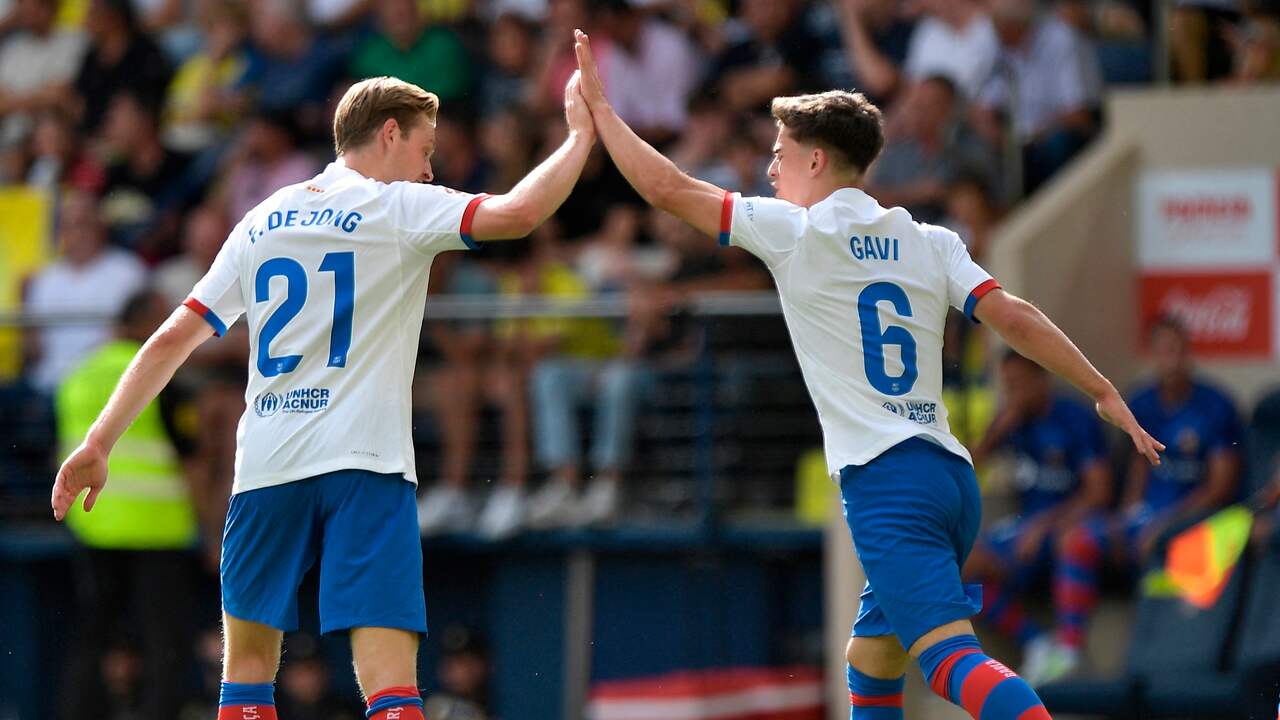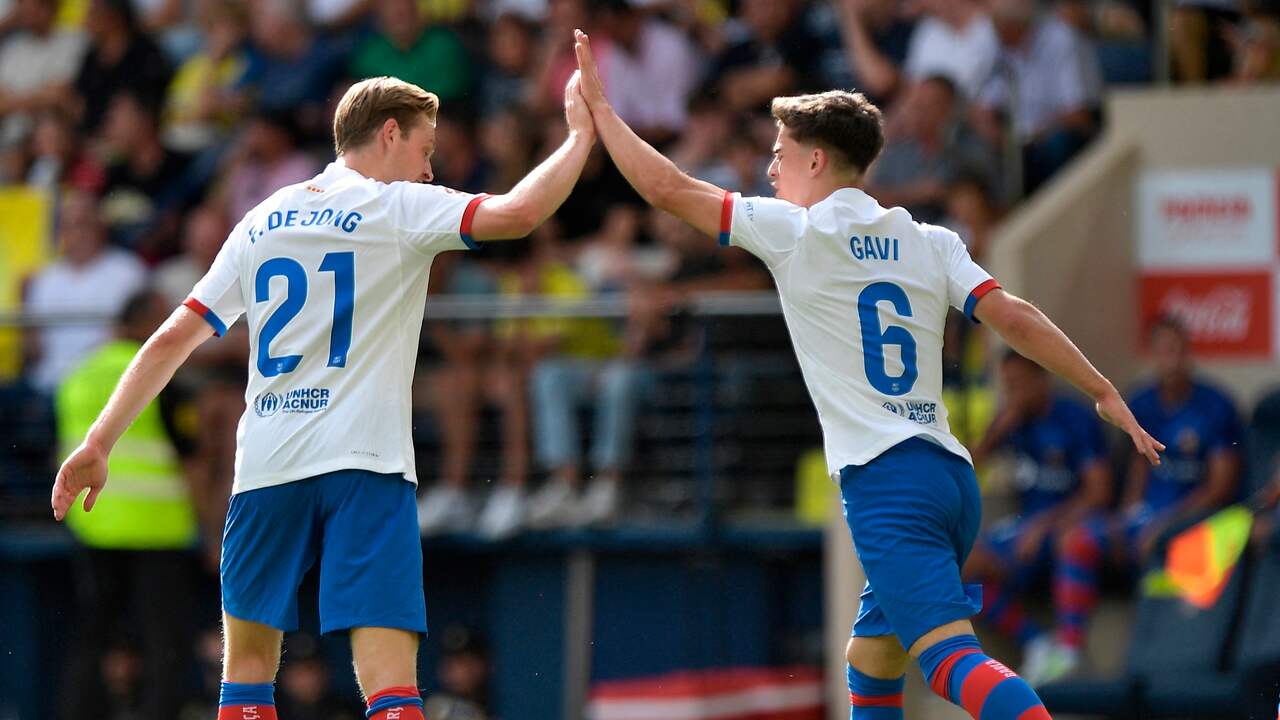 1:23 Play button
FC Barcelona turns backlog after the break
Early in the second half, Villarreal took the lead through a nice shot from Álex Baena. But Barcelona did not get upset and went looking for the equalizer. Yamal was already close with a shot on the post, after which Ferran Torres made the 3-3 from a rebound.
Four minutes later, Robert Lewandowski gave the Catalans the lead again with a ticker. The last twenty minutes were particularly exciting, but no more goals were scored in the Estadio de la Cerámica. De Jong played the entire match.
Thanks to the hard-fought victory, Barcelona is third with seven points from three games. Coach Xavi's team is two points behind leader Real Madrid, which won at Celta de Vigo (0-1) on Friday.
View the results, the position and the program in La Liga
Beeld: Getty Images
Read more about:
FC BarcelonaLa LigaFrenkie de JongFootball
---
---