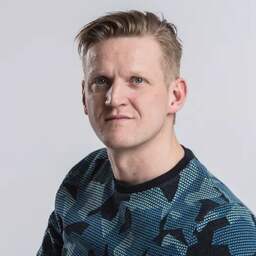 According to Belgian media, Flemish radio DJ Sven Pichal has been arrested in an investigation into images of child sexual abuse. HLN writes that he has been in custody in prison in Turnhout since Friday.
The 44-year-old Pichal already resigned from VRT last week "for personal reasons", where he had worked for 23 years. "Sven will be guided professionally and withdraw from public life," says his lawyer Walter Damen.
According to VRT, the arrest is part of a larger investigation in which several people have been arrested. It would be about possession and distribution of child pornography. "Like everyone else, the news surprised us," says VRT spokesman Bob Vermeir in a response. "At the moment we at the VRT are mainly concerned with internal communication and with the reception of colleagues, many of whom are in shock."
The radio DJ was arrested at home on Thursday evening and arrested by the investigating judge on Friday. The same day he was transferred to the prison in Turnhout, where he is still, according to Flemish newspapers. Pichal must appear in court on Wednesday. He decides whether he will stay in jail for another month.
---
---