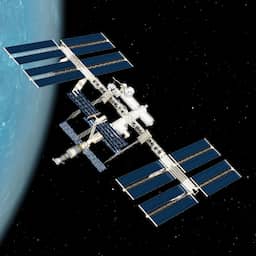 27 Aug 2023 at 23:15
Four new crew members have arrived at the International Space Station, NASA reports on X (formerly Twitter). They have been staying there for about six months now to conduct more than 200 experiments in preparation for other space missions.
The astronauts left on Saturday morning (Dutch time) with a rocket from space company SpaceX. The American Jasmin Moghbeli, the Dane Andreas Mogensen, the Japanese Satoshi Furukawa and the Russian Konstantin Borisov have now arrived at the space station at about 400 kilometers above the earth.
There were already three Americans, three Russians and an astronaut from the United Arab Emirates on the ISS. They will return to Earth next month. Then two Russians and an American will also come to the ISS to replace them.
Beeld: Getty Images
Read more about:
Universe and space travelISSSpaceXTech
---
---