24 Aug 2023 at 18:37
Ferrari will try, but according to Charles Leclerc it will be very difficult for his team to really offer the dominant Red Bull a chance for the major rule change of 2026.
While Max Verstappen is stringing together victories, Leclerc has been dry for over a year. The Monegask does see that his team, led by Fred Vasseur, is trying to get good technicians away from other teams.
"We already have good people in the team. But if other people join, it might give a different view of the matter," Leclerc said in Zandvoort on Thursday. "But we need time to get back to a winning level anyway."
Red Bull is a street length ahead of the group of pursuers, to which Ferrari also belongs. Leclerc is realistic about that gap: it is too colossal to close in a short time.
"Red Bull has a very big margin. And it will be very difficult to catch up with them for the big rule change in 2026," he referred to the season in which the engine regulations will be overhauled. Then Red Bull, for example, will get its own engine, which the racing stable is developing in collaboration with Ford.
Until then, Leclerc must compete with his Ferrari against the successful combination of Verstappen and Red Bull. He knows the great weakness.
In terms of race pace, Red Bull is miles ahead
"It's different from other dominant stages you've seen in the past. In qualifying we're close. Normally you see a dominant team being strong in qualifying and the race. Now you see that Red Bull's lead in the races is even bigger than in qualifying," explained the five-time GP winner. "That's why we're working so hard on the race pace, because Red Bull is miles ahead."
At the factory in Maranello, Italy, work is continuing to improve the capricious car. "There will also be some updates in the next few races that can help us move forward. This car continues to surprise us. A small change can have a very big impact. Hopefully it will work out well this time."
In the meantime, team boss Vasseur is attracting people who are now working for other teams. Ferrari does run into the non-competition clause that many technicians have in their contracts. This often makes a direct transfer impossible. Nevertheless, Leclerc remains confident in the course that the Scuderia has set.
"I am convinced that it will be fine. Whether that will happen in a few months or a few years is difficult to say. I hope not three years," said the Monegask with a laugh. "But I'm sure we have the right approach. New people are coming to the team. There really is a plan to strengthen ourselves. I believe in Fred's vision. But I don't know how long it will take."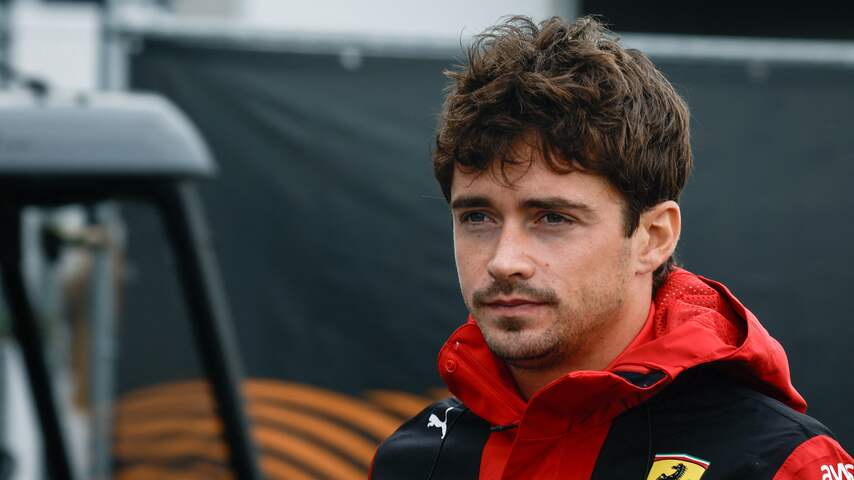 Charles Leclerc in the Zandvoort paddock. Photo: ANP
"There is still plenty of time" for talks about contract extension
Whether Leclerc will still drive at Ferrari in 2026 is also unclear. His current contract with the racing team expires at the end of 2025. Talks about a new agreement are still ongoing.
"There is no deal yet, but there will be talks before the end of the season," said Leclerc with a shrug. "I'm in no hurry: there is still a year and a half. The end is getting closer, but we still have plenty of time. If I were worried, I would have started it myself. We are just not talking about it yet. "
Searching for consistency in the battle for second place
Leclerc first wants to get involved with Ferrari in the battle for second place. Also in this area he can clearly point out the great weakness of his team, although not only Ferrari is struggling with this.
"Everyone behind Red Bull is very inconsistent. One race it's McLaren that gets on the podium, the next race it's us or Mercedes. If we find a way to be consistent, then we'll have good credentials in the fight against this teams. We have to deal with that now. Red Bull will come later."
The 25-year-old driver is not making any predictions for the time being. "I don't want to talk about whether we will be good at Zandvoort. I have already misjudged a few times whether a circuit is good for us. It is not really about the track itself anymore. There are so many factors that play a role that I I don't know what to expect anymore, so we have to work on consistency."
---
---