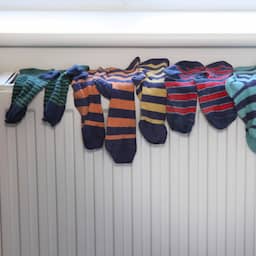 22 Aug 2023 at 18:16
Supervisor ACM will ensure that suppliers of district heating cannot make sky-high profits. This should prevent users of district heating from paying too much for their energy.
About half a million Dutch people use district heating. A lot of residual heat can be used for this. Households cannot choose an energy supplier for district heating.
The fact that you cannot switch means that you cannot choose lower prices elsewhere. That is why the Netherlands Authority for Consumers and Markets (ACM) wants to ensure that prices do not rise too quickly.
The regulator already sets a maximum rate for district heating once a year. ACM bases this on the market prices for gas.
But last year it became clear that the supplier does not immediately have to incur much higher purchasing costs in the event of a sudden rise in gas prices. If such a company raises consumer prices or in line with market prices, it could result in unreasonably high profits.
Through a new policy rule, ACM wants to prevent "more than reasonable profits" from district heating. Suppliers of district heating are allowed to make an efficiency of 4.7 percent. If ACM discovers that the return was higher, the company must return that to customers in the tariffs for the following year.
Image: Getty
Read more about:
Energy Economy
---
---