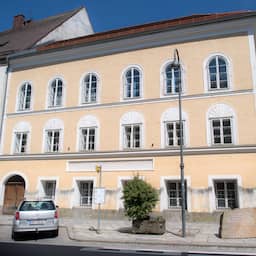 22 Aug 2023 at 13:48
The Austrian government is pursuing its plans to convert Adolf Hitler's birthplace in Braunau am Inn into a police station. With these plans, Austria is fulfilling the dictator's wishes, says a critic.
According to Austrian director Günter Schwaiger, Hitler wanted his birth house to be converted into an office location for the local authorities.
If the government converts the building into a police station, it will fulfill the wishes of the Nazi dictator, the director believes. He plans to release a documentary about the building later this month.
"Everything is going ahead as planned," a spokesman for the Ministry of the Interior said nevertheless. According to The Guardian, work will begin on October 2.
In addition to a police station, there will also be a human rights center in the building. The renovation may cost 20 million euros. The work must be completed in 2025, so that the police station can open in 2026.
Get notified of new posts Stay up to date with notifications
Place of pilgrimage for neo-Nazis
The Austrian government took over the property in 2016. In this way she hoped to prevent it from becoming a place of pilgrimage for neo-Nazis.
Far-right groups flock to the area annually on April 20 to commemorate the Führer's birth. Hitler was born there in 1889. He lived in the building for only one year, then the family moved to Linz.
Earlier, the government decided not to demolish the building to prevent "a loaded piece of history" from disappearing.
Image: EPA
Read more about:
Austria Abroad
---
---