By our economics editors
Aug 18, 2023 at 11:49 AM Update: 14 minutes ago
The share price of payment processor Adyen falls further on Friday to the lowest price since April 2020. This after a dramatic fall in prices on Thursday. Then Adyen lost almost 19 billion euros in market value in one day due to a price drop of almost 40 percent.
On Friday, Adyen's share price fell 5 percent in value around noon. A share of Adyen now costs more than 853 euros. At the end of the trading day on Wednesday afternoon, that was still more than 1472 euros.
On Thursday, trading in the Adyen share on the Amsterdam stock exchange was halted several times. This only happens with very abrupt price drops.
The reason for the large price losses is that the financial results of Adyen investors were very disappointing. At the company, which handles payments for H&M and McDonald's, among others, turnover grew less quickly and the profit margin also fell in recent months. As a tech company, Adyen also suffers from rising interest rates.
17 Aug 2023 at 18:04
Adyen stock market value plummets by 19 billion euros in a day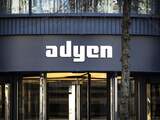 17 Aug 2023 at 13:23
Trading in Adyen briefly halted after extreme price drop of 25 percent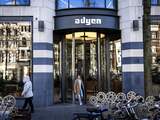 Image: ANP
Read more about:
EconomieAdyen
---
---