---
Aug 14, 2023 at 11:32 AM Update: 4 minutes ago
Two Dutch F-16s took to the air on Monday morning because two Russian bombers were spotted over Denmark. The Danish Air Force intercepted the planes in time. As a result, the Dutch effort was ultimately unnecessary.
The Royal Netherlands Air Force was on high alert this morning when two unknown aircraft approached the airspace of the Benelux. Defense therefore issued a Quick Reaction Alert (QRA) at 07:19.
"This measure is announced when an aircraft that has not identified itself enters Dutch airspace," a spokesman for the Royal Netherlands Air Force told NU.nl. It can be a fighter plane, but also a passenger plane.
According to the spokesperson, the F-16 fighter jets have taken off and made a round. The Russian bombers, also known as Tu-95s, had already been intercepted by the Danish air force.
In the event of an interception, the pilots try to make radio contact with an aircraft and identify it. The Russian planes were then turned around and escorted back by the Danes. To be on the safe side, the Dutch aircraft lingered for a while, but eventually they returned to the airbase in Volkel.
The Netherlands keeps an eye on the area because of agreements with the NATO military alliance. The Dutch airspace borders the Danish airspace in the north. As a result, the F-16s could be on the scene quickly if the Russian aircraft entered the airspace monitored by the Netherlands.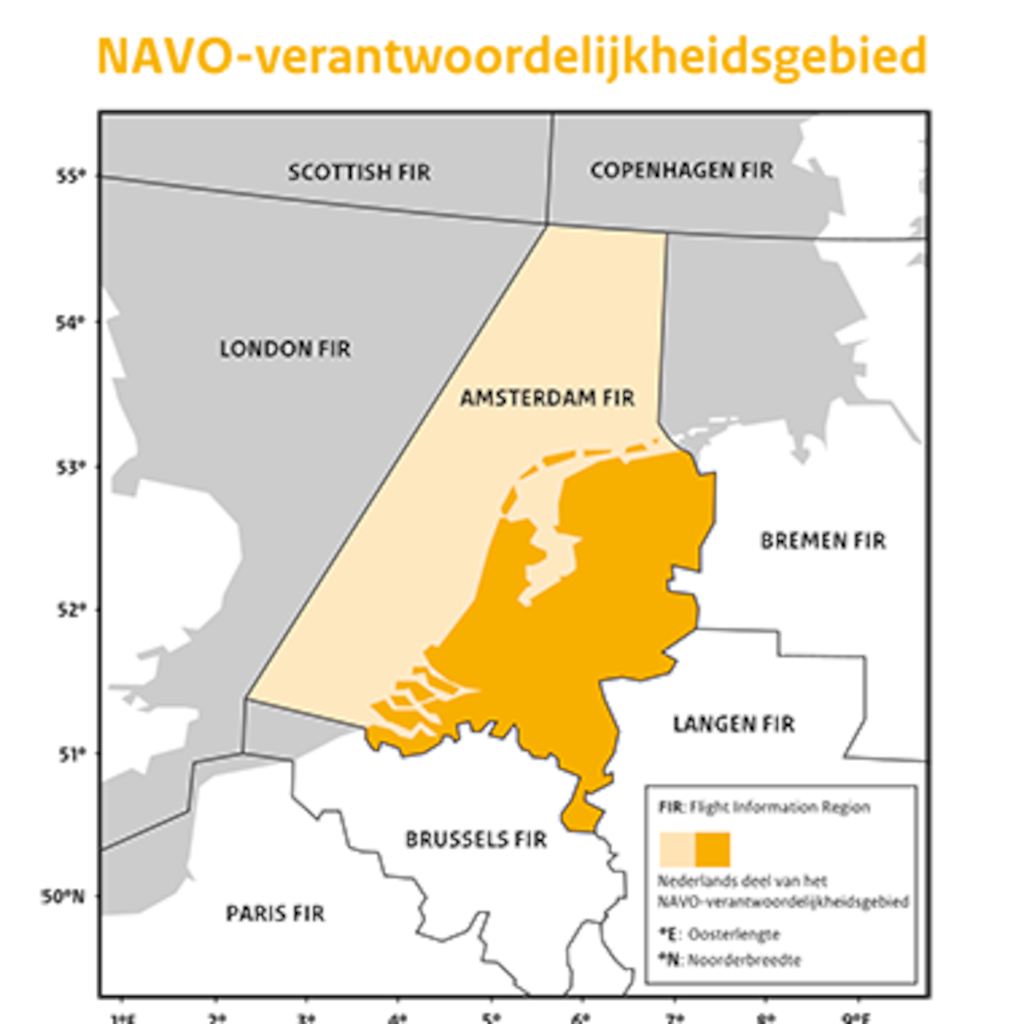 The Amsterdam Flight Information Region, the part that the Netherlands has to keep an eye on. Photo: Ministry of Defence
A QRA several times a year
A QRA is issued a few times a year. "It sometimes happens that an aircraft enters Dutch airspace without identification. Then the F-16s come into action to deal with this. It is not necessarily about Russian aircraft."
It does happen with some regularity that Russian aircraft violate the airspace of a European country or come close to it. At the beginning of this year, the Netherlands intercepted Russian aircraft several times. The Dutch aircraft were then stationed in Poland to monitor NATO airspace.
At the beginning of February, three Russian aircraft were remotely escorted by Dutch F-35s. Other NATO allies subsequently accompanied the aircraft further.
---
---