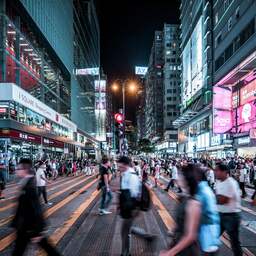 ---
12 Aug 2023 at 07:11
While prices in the Netherlands have been shooting up for a year now, prices in China fell in July for the first time in more than two years. The fear of deflation is increasing. Why is that a problem?
In July, Chinese consumer prices fell by 0.3 percent, according to figures from the Chinese bureau of statistics. The costs of food, transport and household items in particular fell sharply in the Asian country.
This means that China does not suffer from inflation, like many European countries, but fears deflation. While inflation refers to an increase in the prices of goods and services, deflation refers to a decrease.
In many countries, consumers started to spend more after the corona restrictions were lifted. Businesses struggled to keep up with demand. When energy costs went up during the war in Ukraine, prices got higher and higher. That led to inflation.
In China, prices in the country did not rise when the corona measures disappeared. This means that the Chinese population and companies spend almost no money.
When people spend less, companies are often forced to offer their products and services at lower prices. This caused the Chinese economy to collapse.
In China, there are two other major drivers that are causing the economy to fail. Those are the export and the housing market. Problems in the export and real estate market are slowing down economic growth in China. It is therefore crucial for the recovery of the economy that things improve quickly in those two sectors.
Deflation is especially a problem if a country has high debts, because they are more difficult to repay. And that is what the Asian country has at the moment. Yet the government continues to deny that the country is slipping into deflation. "In general, there is no deflation in Chinese society, nor will there be in the future," Fu Linghui, an employee of the National Bureau of Statistics, said at a news conference last month.
---
---