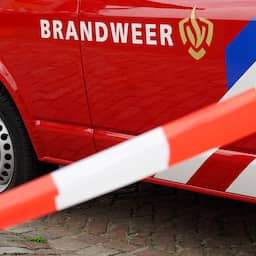 Emergency services are present in the municipality of Tiel because of an unknown, but persistent smell. Residents are advised to stay away if they smell the air. The RIVM is now present to find out the cause.
The air can be smelled since Saturday morning on the east side of the Gelderland city, right next to the Waal. Local residents describe the smell as a "gas smell". According to the security region, it is already the third time that the stench can be smelled in Tiel.
Although authorities know little about the stench, residents are being warned. "Walk away if you smell the smell. It is not life-threatening, but we also do not know whether it is harmless," a spokesperson for the security region told NU.nl.
Since the smell could also be smelled in the sewer, the fire brigade is present to spray the sewer clean. This dilutes the air, but also spreads it over a larger area.
Where the fire service takes care of the sewer, RIVM is present with a team and a mobile lab. They must find out which substance is responsible for the stench. It is not clear how long this investigation will take.
---
---